More Xbox 720 Specs Have Leaked, Include A Blu-Ray Player, Second-Gen Kinect
With any piece of technology that's as highly anticipated as the next-gen Xbox is, there's bound to be no shortage of rumors and hearsay about its specs, well in advance of its actual announcement. So far, the so-called "Xbox 720," hasn't disappointed, and a slew of new rumors came to light over the weekend.
The UK print magazine Xbox World released a big feature about the next-gen gaming console, with some specs that they claim are from a solid source. Among the given details are a couple surprises, like a Blu-ray player, and some sort of built-in DVR. They've also said a second-gen Kinect is coming with the Xbox 720, and that's something we've been expecting for awhile now.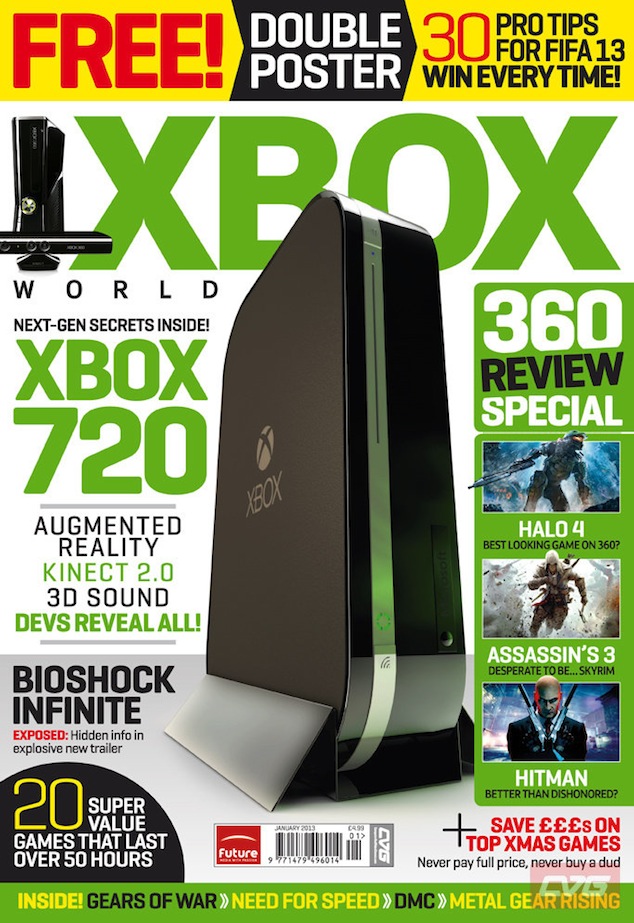 The strange Xbox 720 rumors don't stop there, either. Xbox World also says that the new console will come with an "innovative controller" that will have an HD touchscreen embedded in it. (More proof that the Dreamcast was ahead of its time.) As far as raw horsepower, it will apparently have "four hardware cores, each divided into four logical cores," as well as 8GB of RAM.
We have no real reason to doubt that these specs are somewhat accurate, since we know the "Durango" developer kits are already out in the wild. Dan Dawkins, the editor of Xbox World, told CVG: "Xbox World has been at the cutting edge of Durango coverage for over 12 months. Unless something really dramatic changes, everything…will be revealed long before E3 in June."
Make sure you stay subscribed through our social media feeds, so that you never miss a beat, by liking us on Facebook, following us on Twitter and joining our circle on Google+.
Hey, you! Join the iJailbreak Insider for weekly newsletters, Jailbreak alerts, contests and more. (No spam, we promise)