Last weekend, Unity developer Erik Roystan Ross released a playable version of Super Mario 64 HD developed using Unity that was able to run in your browser. Of course, you'd need to have the Unity Plugin installed to run it, but still, it was pretty rad. The guys at TouchArcade, with little help from developer James Fietcher, managed to port Super Mario 64 HD to the iPhone 6.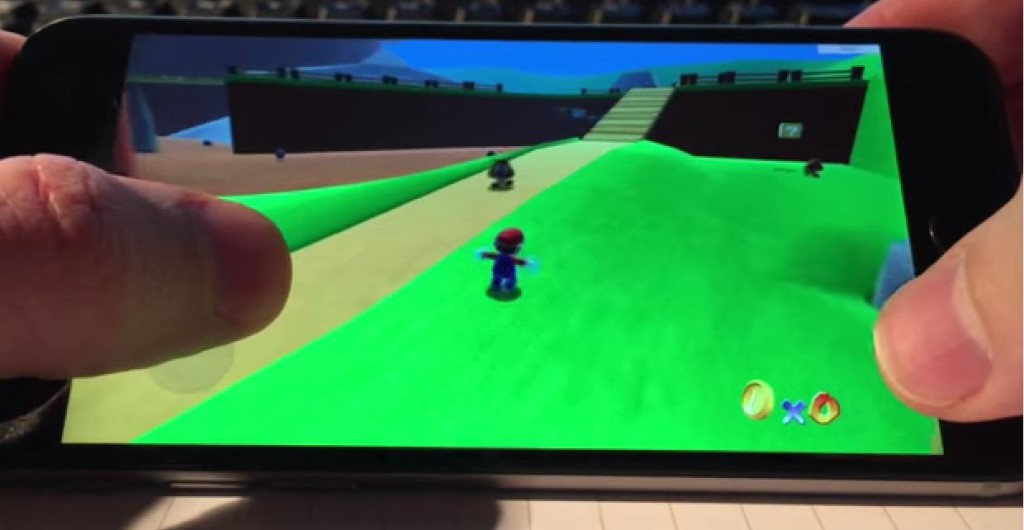 The game was posted to show off developer Roystan Ross's new Unity tool called Super Character Controller, which makes animating characters easy. He, therefore, went on to build the first level of Super Mario 64.
The iPhone 6 port of the Super Mario 64 HD includes basic virtual controls and yes, only the first level of the popular game. There are no camera controls or other game features. It does, however, look very nice on the iPhone 6 and is very playable. Now, this isn't an official game from Nintendo and neither can you download it. As of now, this is just to showcase what is possible using the Unity Engine.
Watch Super Mario 64 HD running on the iPhone 6 below:
We're not sure if Nintendo will bring any of their titles to iOS, but we sure hope they do. Would you like to play Super Mario 64 on your iPhone 6/6 Plus, without using any emulators? Let's hope Nintendo listens to your prayers.