It finally happened! Sony has unveiled the PlayStation 4 at its blowout event today. That is right, the next generation of consoles is finally upon us… or at least will be this Holiday season.
The PlayStation 4 is set to include an 8-core 64-bit x86 "Jaguar" CPU built by AMD, a Radeon GPU capable of nearly 2 TFLOPS of computational performance , 8GB of unified GDDR5 RAM, 802.11n Wi-Fi, USB 3.0 and Bluetooth 2.1. The controller will be Sony's new DualShock 4 controller, which includes a touchpad and a light bar on the back to identify players. The light bar will actually be used by the built-in 3D camera on the PlayStation 4 to track the various controllers.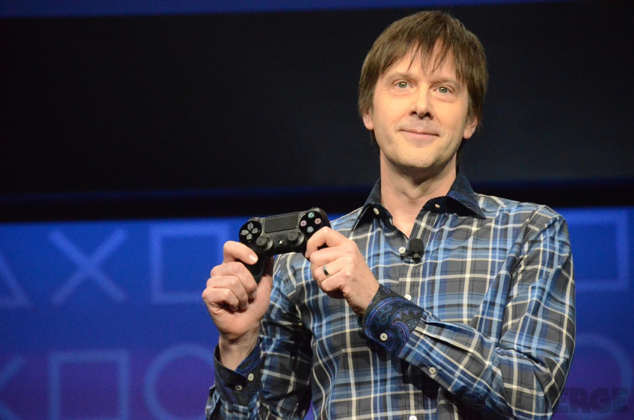 Boot times are now a thing of the past as Sony now lets users suspend and resume play just by pressing the power button. This will place the console in a sort of low-power sleep mode where a secondary chip will kick in designed to manage uploads and downloads and maintain the current suspended state. Thanks to this secondary chip you can also upload video on the go, letting gamers share footage or photos of their gaming excursions very easily (making sharing video as popular as screenshots are today). Among other things there will be a big focus on sociability with the PlayStation 4, in fact there will actually be a share button on the DualShock4 controller.
Sony is also betting heavily on the PlayStation Vita as developers will be able to implement second screen functionality that will allow gamers to play PS4 titles directly on their Vita. Sony's eventual goal is to make all PS4 titles playable on the Vita. As for compatibility with PlayStation 3 titles, this is unfortunately something that will not be possible initially. Sony is still "exploring" the ability to open up backwards compatibility.
That essentially sums up the PlayStation 4 details that we know right now. Sony didn't actually share what the PS4 looked like at its event, its pricing or an exact release date (besides this Holiday season). This is likely to give Sony room to manoeuvre should it see the need to upon Microsoft's announcement of its next-generation console at E3 this year in June.
The event ended with over 10 game demos, some of which you can check out below.