In what was the middle of the night for us Westerners, Nintendo held a Japanese press conference to announce all sorts of details about their upcoming console, the Wii U. From the prices to the storage options, to the release dates to the launch titles, Nintendo spilled the beans on just about every detail of the Wii U launch. Several hours later, the American version went down in New York, which offered more localized info.
First up, pricing and availability: Here in North America, we'll be getting the Wii U on November 18, while Europe gets it on November 30, and Japan on December 8. There's two options for North Americans: the first is a $299 basic bundle that gets you the console, a Wii U controller (yes, the giant one with the screen on it), 8GB of internal storage, and all the relevant cables. Alternatively, for $349, you can get everything from the basic bundle plus 32GB of flash memory, a charging dock for the controller, and NintendoLand, one of the two first-party launch titles on the Wii U.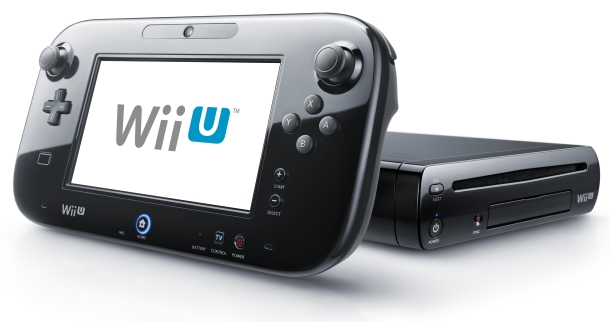 Speaking of launch titles, Nintendo confirmed that both NintendoLand and New Super Mario Bros. U would be launch titles for the new console, but was tight-lipped on what third-party titles would make it out on launch day. They did talk a bunch about games that were in the works already, though, most of which will be out within the first few months after the console release. These ranged from ports of current Xbox 360 and PS3 games like Mass Effect 3, Ninja Gaiden 3, Darksiders II, Assassin's Creed 3, Madden NFL 13, Batman: Arkham City, and Tekken Tag Tournament 2 to brand new titles like Toki Tori 2 and Nano Assault Neo.
Nintendo also had some big news on the exclusive title front: the sequel to the fantastic action-adventure game Bayonetta will be a Wii U exclusive. That's terrible, terrible news for Xbox 360 and PS3 owners who enjoyed the first game, but great news for the Wii U and its purchasers. Platinum Games, the studio behind Bayonetta 2, will also be developing another Wii U game called The Wonderful 101, which will likely be an exclusive as well.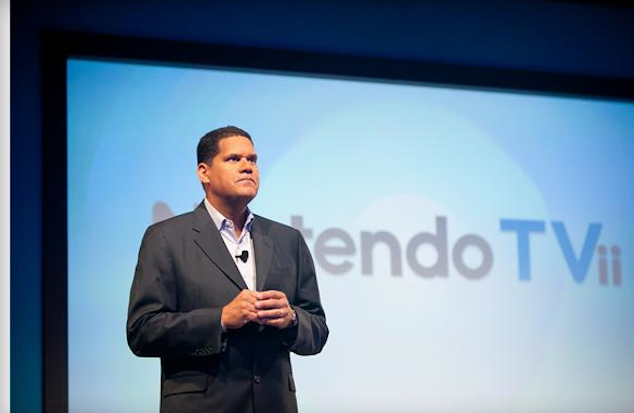 The CEO of Activision also took the stage briefly, to announce that Call of Duty: Black Ops 2 will be coming to the Wii U. Not only will it be coming, but it will be more than just a straight port from other platforms. Wii U-specific features will abound, like the ability to play split-screen multiplayer with one player using the TV and the other using the Wii U controller's screen. He also mentioned a couple other Activision games that would be coming to the Wii U, including Wipeout 3, a sequel to a pretty awesome sci-fi racing franchise.
To close it all out, Nintendo's Reggie Fils-Aime announced at the New York event a service they're calling TVii, which is basically a video streaming service. It's probably not what many people are buying a Nintendo console for, but hey – it's free, and it's there if you want it.
[Images via CNET]