Electronic Arts is having a really tough time coming up with names for new Need For Speed games, apparently. This year's entry in the series will be another "reboot" of an older game, this time in the form of Need For Speed: Most Wanted. They did this with Hot Pursuit back in 2010, and they're doing it again now. I'm not sure what they're trying to accomplish with this tactic, other than highlight the fact that they can't really make 'em as good as they used to.
Anyway, a new trailer was released today highlighting the multiplayer of Need For Speed: Most Wanted. The game will feature 12-player racing, which is a step up from the usual 8-player we see in a lot of racing games (though Forza Motorsport 4 supports 16-player online racing, and has been out since last October.) The new trailer also shows off an impressive variety of licensed vehicles, from old-school Lamborghinis to modern Bentleys, and even a Caterham 7.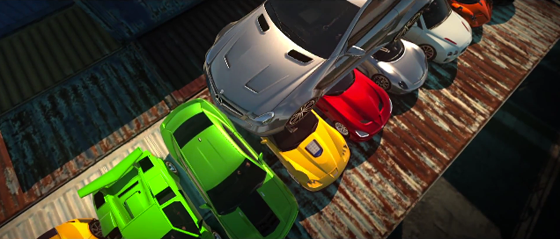 Criterion studios, the folks behind the Burnout series, will be handling development this time around. They've had involvement with the Need For Speed series before, developing Hot Pursuit in 2010, and have generally made better games than the Electronic Arts in-house team that's responsible for the other Need For Speed games.
Most Wanted will be out on October 30 on Xbox 360, PS3 and PC. It's still the reigning champ of arcade-style racing games, so if that's your jam, you won't want to miss this one.