Games for iOS and Android just keep getting better and better, thanks to new faster processors and graphics chipsets. New game engines are being used for the latest iOS and Android titles, so users can get console-like graphics on their mobile devices. The upcoming Modern Combat 4: Zero Hour, successor to Modern Combat 3, is one such game whose graphics are comparable to console graphics.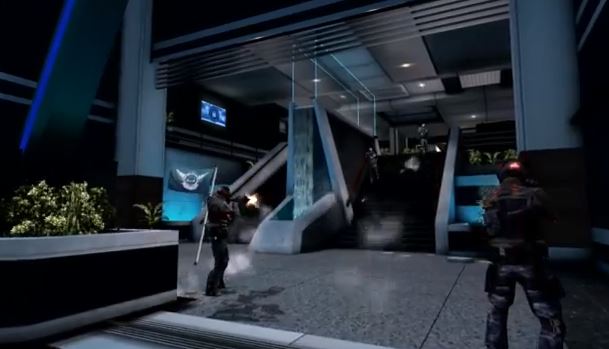 Gameloft's Modern Combat 4: Zero Hour is due to be out later this Fall, before the end of the year. We've already seen Dev Diary 1 which showed parts of the gameplay and more. Now the developer has released Dev Diary 2, which talks about the multiplayer aspect of this game. According to them, Zero Hour has the best online multiplayer experience on a mobile device. Previous versions of the game did come with a multiplayer mode, but this one beats them all.
Modern Combat 4: Zero Hour Multiplayer Mode has been completely redesigned in order to offer the best online experience ever created on Smartphone. Learn everything about it in this second Dev Diary.
Modern Combat 4: Zero Hour has 12 player multiplayer modes and comes with different types of game modes. The devs say that the multiplayer mode in this installment of Modern Combat has been completely rebuilt from ground-up. Watch the teaser below and prepared to get excited again.
Impressive, don't you think? There is going to be lot of new attachments for the weapons and improved weapon customization. The graphics of this game is another thing that will pull you towards it. If you're a fan of online multiplayer games, the Modern Combat series and FPS games, you should definitely get Modern Combat 4: Zero Hour when it's released.
Modern Combat 4: Zero Hour will be available on iPhone, iPad and Android devices later this year; probably in the month of December. Do you like the Modern Combat game series on iOS and Android? Which one is your favorite so far? Let us know in the comments.