Sold your SNES recently? No worries! Enjoying playing retro games like Donkey Kong, Super Mario Kart and Super Mario World with iSNES, a fully featured Super Nintendo Entertainment System (SNES) emulator for iPhone and iPod Touch.
Features:
Wiimote support with classic controller support through BTStack (btstack is required).
Multiplayer on one device by using multiple wiimotes.
Built in browser (no need to manually upload your ROMs).
Achievements – a nice twist for added replay value.
Excellent ROM compatibility. <li>Cheat support.
Excellent quality.
Runs well on IPhone 3G/iPod Touch 2 and excellenty on IPhone 3GS and above.
Landscape and portrait modes.
Multiple skins and save states.
Save state previews.
Users who wish to manually place their ROMs (using IPhone Explorer or a similar device) may place their ROMs in /var/mobile/Media/ROMs/SNES/. For more information, please visit bslapps.com
Note: DO NOT contact the author for ROM images. This is an emulator, and requires ROM images. No ROMs are included. This software uses cocos2d and requires firmware 3.1 or higher.
Changelog v1.1:
Added hidden achievements
Fixed X/Y button issues in landscape
iSNES is available in the Cydia Store via BigBoss repository for $4.99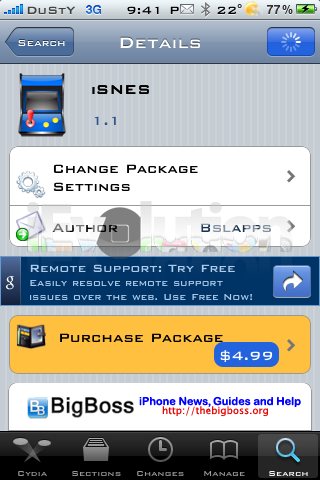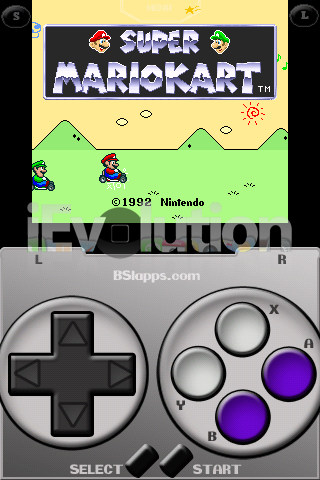 Enjoy playing more emulators from the list below:
Joypad App: Wireless Game Controller