The favorite unlock tool for iPhone 3G, iPhone 3GS and iPhone 4 has received a new update that lets you unlock your device on iOS 5.1.1. The iPhone Dev Team has been on a roll today, delivering many other updates as well. Users who need to preserve their baseband to unlock their device can now do so on UltraSn0w 1.2.7.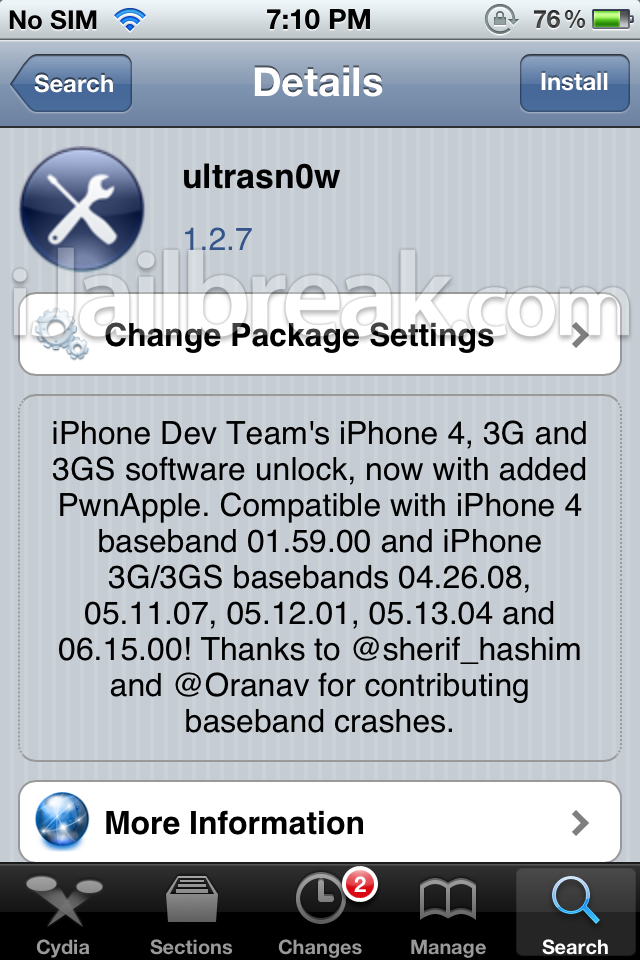 UltraSn0w 1.2.7 doesn't bring any other new baseband support, only the following devices can be unlocked using this Cydia package:
iPhone 4 on baseband 01.59.00
iPhone 3G/3GS basebands 04.26.08, 05.11.07, 05.12.01, 05.13.04, and 06.15.00
Anyone who hasn't updated to iOS 5.1.1 can now do so, as the latest version of UltraSn0w will software unlock your device. Unfortunately, no newer baseband support has been added and there probably won't be. We are, however, grateful to the iPhone Dev Team for their work on the unlocks and jailbreaks.
UltraSn0w 1.2.7 is available for upgrade in Cydia. If your device is unlocked using this tool, you will be notified of the update when you launch Cydia.