If you are a Twitter buff and have previously used TwitkaFly there is a new compatible version, TwitkaFly 6.0+ available to download in Cydia. Developed by moeseth the tweak is $3.99 if you haven't purchased it before and is compatible with the iPhone, iPod Touch, and iPad firmware 6.0+. If you have previously purchased TwitkaFly then it's a free to upgrade to 6.0+.
If you have used a Quick Reply tweak such as Messages+ or BiteSMS you can easily "Quick Tweet" or post to Facebook from anywhere using Activator. You can Quick Reply to Twitter, Tweetbot, Tweetings, and Echofon.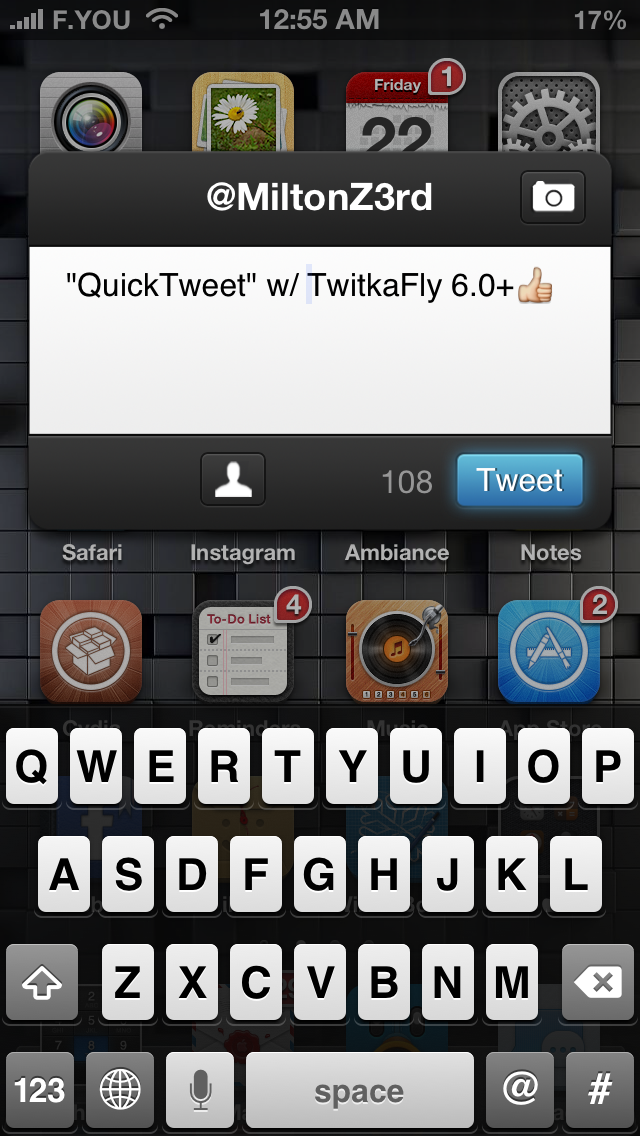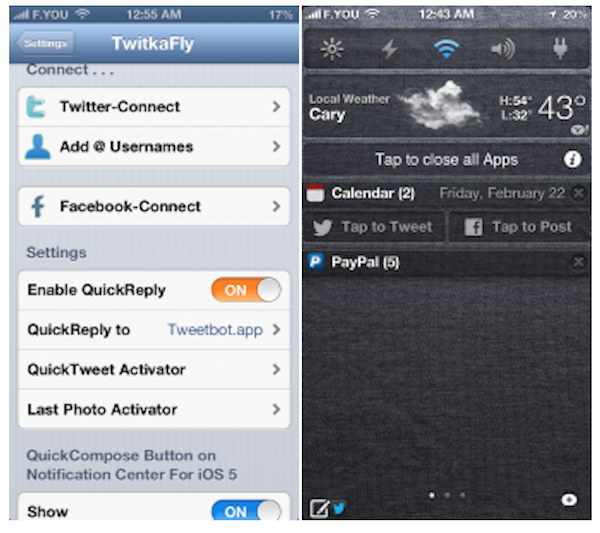 TwitkaFly also supports a bunch of features like multiple accounts, TwitLonger, tweet Now Playing Track from their music, blacklist users and more.
TwitkaFly is compatible with most notification tweaks like Intelliscreen X and Lockinfo giving you an integrated button in the Notification Center to easily compose a new tweet. There are sweet animations and transitions while using it as well.
The TwitkaFly Facebook Plugin is an additional 99 cents, it's not updated yet for iOS 6, but it has been submitted already and should be coming soon! If you like Twitter and Quick Reply go check out TwitkaFly 6.0+ and you can leave your comments below.