We were asked by a few individuals to cover each of the tweaks part of the TweakWeek challenge, and thus will be providing coverage on each tweak released during this challenge. For those of you who are unaware of the TweakWeek challenge it was created by, Cydia developer, Ryan Petrich to promote Jailbreaking and open source software. More specifically TweakWeek will be an on-going initiative or challenge for Cydia developers to take part in. Once a day, for a week, a new tweak will be released into Cydia. All the tweaks will be free and available to download the day of, and will be open source software.
Tweak Number Three: SplitMail
Tweak Release date: June 3rd
Tweak Description: Split-Style iPad mail app in portrait.
The third tweak released in the TweakWeek challenge was SplitMail. This tweak will, as the description explains, split the stock iPad mail app when you are in portrait mode. This allows you to view a list of emails on the left and view your email's actual content on the right; all while in portrait mode.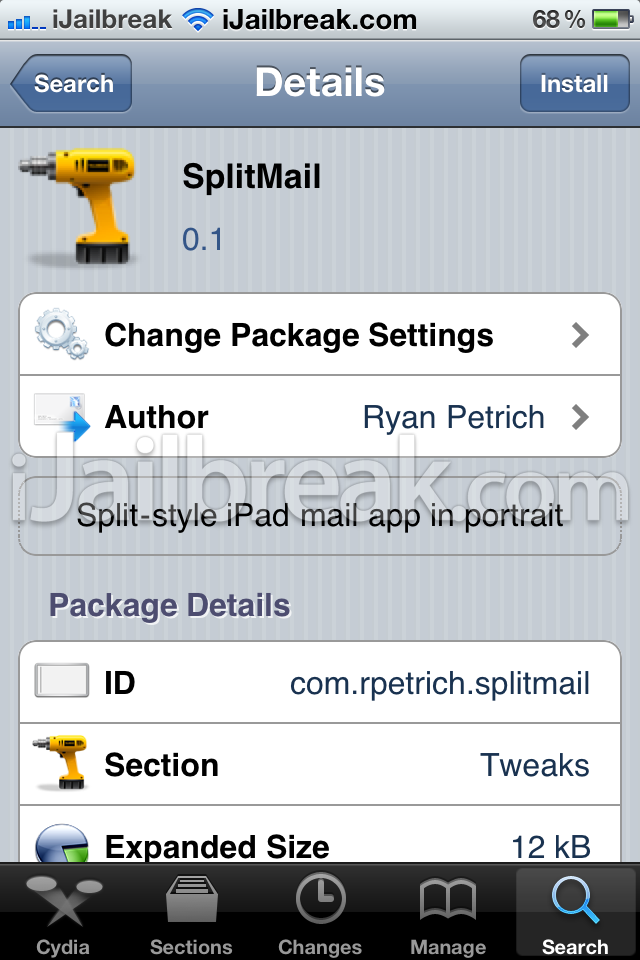 We will keep you updated with the rest of the tweaks that are released during the TweakWeek challenge, so please stay tuned. Let us know what you think of the SplitMail tweak in the comments section below.