Yesterday we posted that Chpwn was going to release another one of this useful apps, and we had high expectations.
Today, he delivers in the form of AppSlide. Now, I'll try and explain what it does because it's fairly difficult to explain, you have to see it to understand.
Rather than open each app up individually, it pops them up on top of the previous app just opened. Make sense?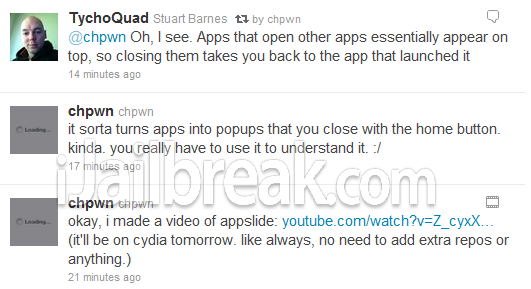 Make sense? No? Check out the video below:
It certainly looks good. Give it a try and let us know what you think!