A couple of hours ago we mentioned TinyUmbrella, a tool that helps save your iPhone, iPod Touch and iPad SHSH blobs, was updated to v4.1.8 which introduce a new UI and many new features. Notcom, the developer of TinyUmbrella, posted on his blog that another new version (v4.1.9) will be released very soon – as in a few hours. It appears the feedback on version 4.1.8 was outstanding that he already started to work on the suggestions that everyone sent in. What can we expect in v4.1.9? Check out the list below:
Moved "Kick Device out of Recovery" back to a button

Right-clicking on the device still pulls up the option!

Added a progress bar for feedback while saving all shshs.
Manual ECID entry.
Fixed a bug where changing the save directory would cause an exception in the device history manager.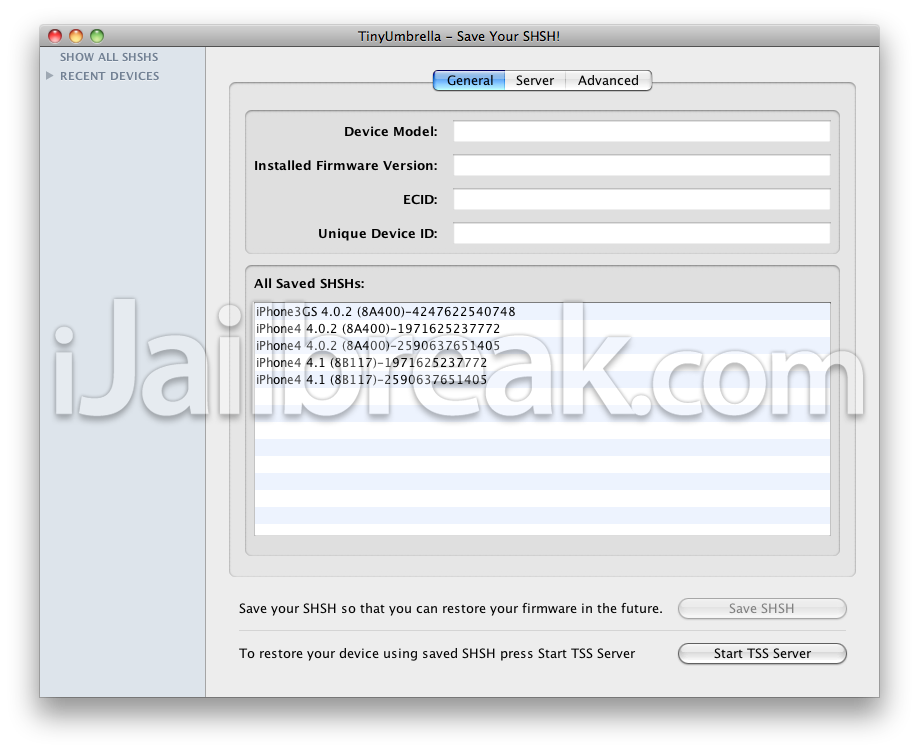 He plans to have these fixes done today or tomorrow. So stay tuned as we'll have full details when it's released.
In the meantime, check out his blog for more information and downloads.