From the concept designer @Sentry we have all come to appreciate — for not only some of his badass renderings of future iOS functionality, but for his work on the Auxo Cydia tweak — comes something new!
Sentry has uploaded pictures of an unfinished project, which he dubs "iTweak Store" that shows how Cydia could look with a different user interface, similar to that of the App Store. Although it is unlikely that Cydia would ever look anything like the renderings from Sentry, due to most of its content being hosted on 3rd party servers who are in control over how the depiction pages look, it is still worth checking out.
The first image shown below shows how a Cydia package could look like, with a three tabbed interface consisting of Details, Images and Reviews, along with a rating system.
The last image simply showcases a slightly modified tab navigation that looks more polished that Sentry elaborates "Tap bar UI of an old project (iTweak Store). Animation was nifty; highlight indent warped in and out via a minimize and expand effect, on tap."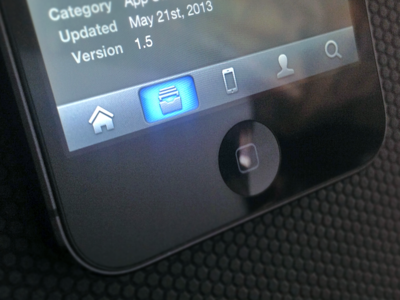 What do you think, should Cydia have a fresh coat of paint, or do you like it the way it is now? Drop us a line in the comments section below.