Springtomize 3 was released last week from developer Filippo Bigarella and without a doubt it was one of the most anticipated tweak releases. With that said I bet you would be surprised with the numbers Springtomize 3 has hit only a week after its release. According to a recent blog post by Bigarella the tweak has already gone on to be installed on over 300,000 Jailbroken devices.
He has also released a pie chart that gives an overview of the most common devices the tweak has been installed on. The majority of users are of course iPhone owners, with more than 80% of the devices being iPhones, 13% iPads and 3.5% iPod Touches.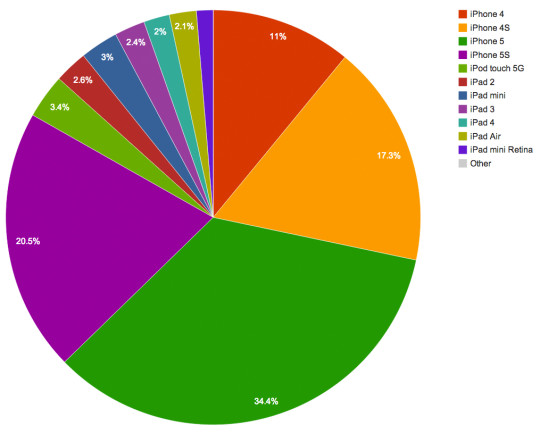 If you were one of the 300,000 people who downloaded the tweak you will want to check out a new sub-reddit /r/Springtomize specifically for Springtomize where users can submit requests for new features, report bugs etc.
Bigarella also stated that "only a very, very small percentage are legit users," which means a majority of the downloads come from pirated versions of the tweak which is very disappointing considering the amount of work that went into Springtomize 3. And it goes to show just how rampant piracy is within the Jailbreaking community. An unfortunate fact for long term developers who often get frustrated due to lack of monetary incentive. As although as an end user it is easy to take tweaks for granted, they are a TON of work to put together.