iH8sn0w has released the latest update to his Sn0wBreeze jailbreak. Sn0wBreeze 2.1 will jailbreak iOS 3.2.2/iOS 4.1 on all iOS devices, including Apple TV. Sn0wBreeze works similar to the iPhone Dev Team's PwnageTool, in that you are able to build a custom firmware, to restore with in iTunes. This tool is for Windows only.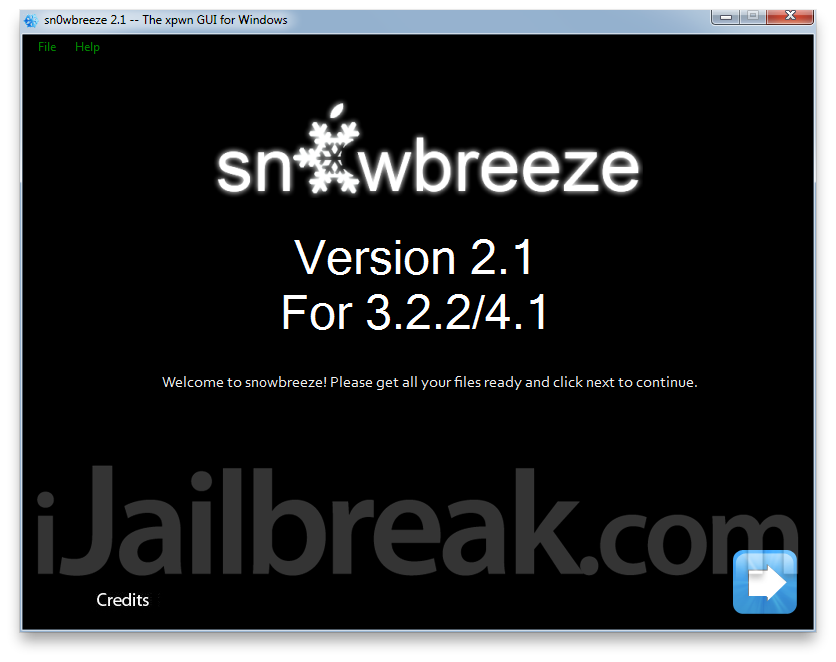 sn0wbreeze is a tool for Windows® that will jailbreak your iPods, iPads, iPhones and Apple TVs!

Devices Supported

iPad
iPhone 3G
iPhone 3G[S] (old bootrom & new bootrom)
iPhone 4
iPod Touch 2G (MB & MC)
iPod Touch 3G
iPod Touch 4
Apple TV 2

Download Sn0wbreeze 2.1 here.
Download Sn0wBreeze 2.1 for Windows from the iJailbreak Downloads Section.
Update #1: How To: Jailbreak iPhone 3G/3GS/4, iPod Touch and iPad on iOS 4.1 with Sn0wbreeze v2.1 [Windows]