Multitasktures is a new tweak that lets you switch between applications in the switcher by Activator-Gestures. This tweak utilizes Apple's App-Switching which was enabled in the betas versions of the iOS 4.3.x firmware, but was then disabled for release. Multitasktures lets you assign these App-Switching Methods through Activator. Which means you can now switch between applications (for example) by swiping the statusbar left-right or by pressing the volume buttons.
Multitasktures has no Settings. Go to Activator's Preferences and assign gestures. Only then you'll be able to use this tweak.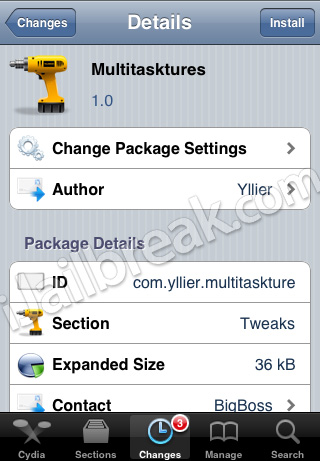 If you are interested in testing out Multitasktures you can find it through Cydia for FREE. Let us know your thoughts on the Multitasktures tweak in the comment section below…
Note: There are no new icons added to your homescreen, and no options to configure. This adds new actions to Activator, which you can find in Settings app.