While today we are frantically waiting for an ETA on GreenPois0n, GeoHotz has just updated LimeRa1n (once again) to fix some bugs. This time the bug fixes include issues with respringing and uninstalling. If you were one of the unlucky users to experience troubles while using LimeRa1n, go ahead and download LimeRa1n beta4!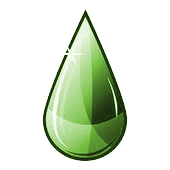 We have personally encountered no errors while using LimeRa1n, but if you have then try out LimeRa1n Beta 4 and follow our how-to guide to jailbreaking your iDevice with LimeRa1n. You can look at the official changelog below:
BETA1 – first release
BETA2 – fixed kernel patching magic
BETA3 – fixed new bootrom 3GS
BETA4 – uninstall fixed, respring fixedish
Have you jailbroken your iDevice with LimeRa1n? Did you experience any errors?