Landscape Lock Rotation is a new tweak in Cydia that changes the behaviour of the Rotation lock icon located in your iDevice's multitasking dock. The default rotation lock normally only locks for portrait orientation, but installing this tweak will lock the screen to the device's current orientation, allowing landscape lock rotation as well as portrait.
Note: May not yet be compatible with SBrotator or qTweeter. Requires iOS 4.0.x and enabled Multitasking capability. Doesn't include an icon or any settings visible on your iDevice.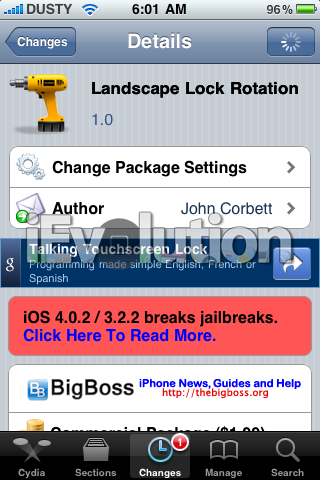 Landscape Lock Rotation is available in Cydia via BigBoss repository for $1.99.