Well folks today Installous was updated to version 4.4 and with this update brings a whopping 20 language translations and even a new localsharing interface. This is a larger update by the Hackulous team and is definitely worth updating for. The new localsharing interface looks a lot cleaner over Installous's last interface and I am sure the new language translations will be much appreciated by many. The official changelog can be found below…
Added support for 19 new languages, revision to one language
New LocalSharing interface
Take a look at the new LocalSharing interface in the screenshot below…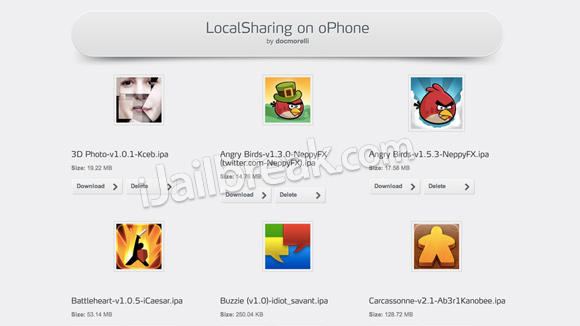 In case you were not aware Installous is an application which allows users to download cracked AppStore applications for free, in hopes that if you like the application you will purchase it after. As always Installous is not inside Cydia by default (for obvious reasons). If you want to download Installous to your iDevice then you will have to add the following source by launching Cydia and going manage > Sources > Edit > Add.
Disclaimer: iJailbreak.com does not support App Piracy and nor is it affiliated with Hackulous in any form. You download Installous at your own risk.
– Thanks @iWYSE29 for the tip!