Today a new tweak for the iPodTouch only, was released into Cydia called iName. This tweak will easily allow you to change your carrier logo with any text string you wish! While this tweak may not sound that useful, these types of tweaks are a great way for you to add personality to your iPodTouch, without having to use heavy modifications like themes. One other great aspect to the iName tweak, is that configuring iName is very easy, simply launch the iName.app on your springboard, type the text string you wish to appear by your carrier logo, and re-spring. Take a look at the iName tweak in action below…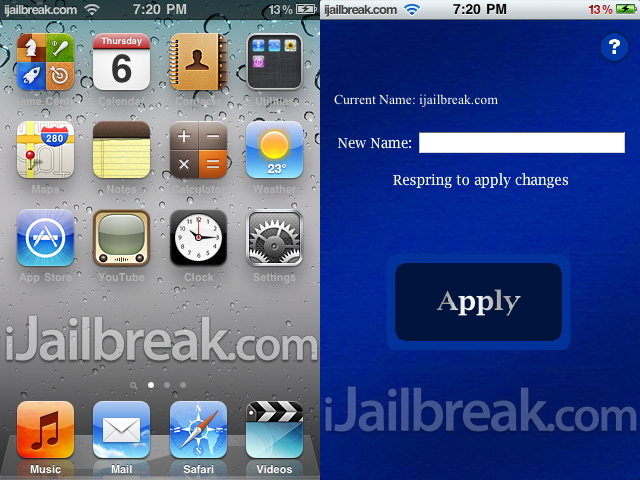 If you are interested in the iName tweak it is available through Cydia for FREE!
Note: This tweak only works on the iPod Touch, running the iOS4.2.1 firmware. It also adds an icon to your springboard.