Just moments ago we mentioned a new tweak called FaceForward that re-enables the Facebook for iPad application. This guide will now show you how to install the official Facebook application on iPad using FaceForward.
NOTE: A jailbroken iPad is required for this to work. You can follow our step-by-step guides below to jailbreak your iPad (first-generation):
If you are running iOS 5 beta, you can jailbreak it using RedSn0w (click here) or Sn0wBreeze (click here). However, if you are using an iPad 2, you will need to be running iOS 4.3.3 and jailbreak it using JailbreakMe 3.0 (click here).
Step 1) – Install the Facebook for iPhone application on your iPad or iPad 2 through the App Store [iTunes link]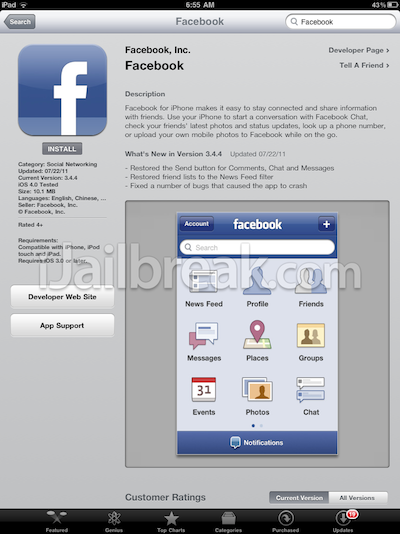 Step 2) – Launch Cydia and search for "FaceForward" (the tweak is free through the BigBoss repository).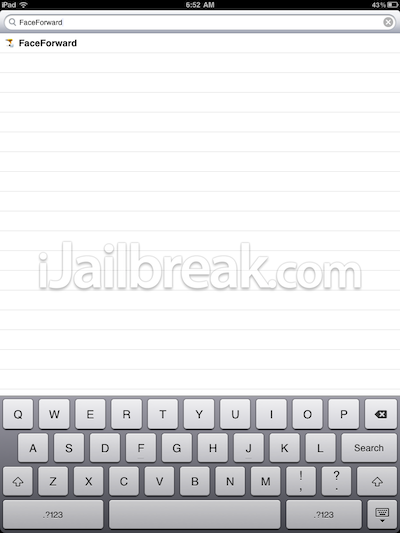 Step 3) – Install "FaceForward" by tapping the "Install" button located in the top right corner.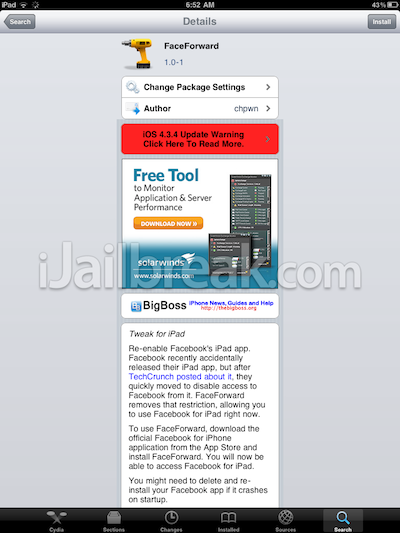 Step 4) – Once "FaceForward" is installed you will need to click the "Reboot Device" button.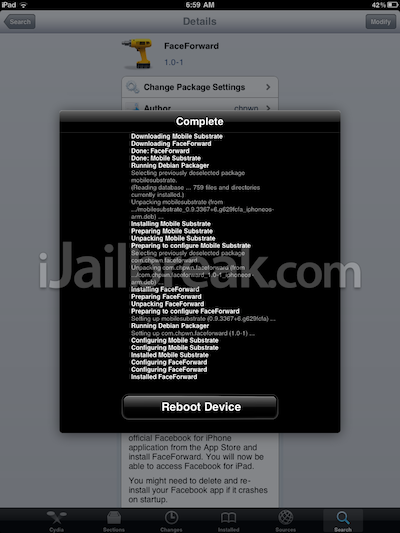 Step 5) – After your iPad has rebooted, launch the Facebook app from SpringBoard, login and enjoy!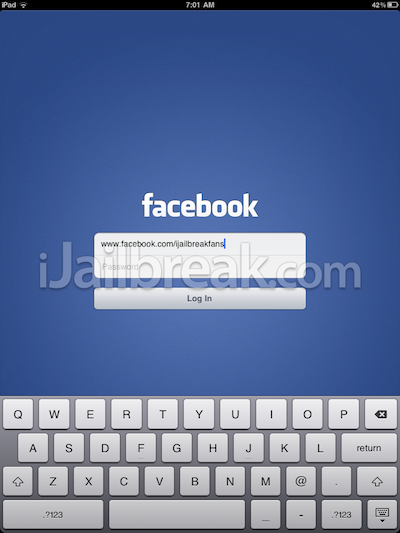 Note: If you experience crashing on startup, please delete your Facebook application, and re-install it [iTunes link]
There had been some uncertainty behind whether or not, or even how soon Facebook would block the use of this tweak. Chpwn provided some insight, and comfort when he tweeted the following:

Did FaceForward tweak work for you? Let us know in the comments below…