Last week, the long-awaited iOS 4.2.1 jailbreak was finally released by the GreenPois0n team. A week later, some issues and bugs are surfacing.
Now when I first jailbroke my iPhone, nothing and no one could convince me otherwise that I should not do it. "It makes your phone slower", "It will crash",  "It is illegal",  "Your battery will diminish".  Well after many of these statements have proven to be false, some things are now rising to be a problem.
Take me for example. Way back when when I jailbroke my iPod touch (1st Gen.), it killed it. I'm talking like very laggy and the battery would last a half hour if I was lucky. But that was then, and Apple has advanced their technology. With the current A4 processor in the iPhone 4, it will not lag or crash like before. However, I have noticed that with the current GreenPois0n jailbreak, my battery life has significantly decreased, and things have gone slightly askew.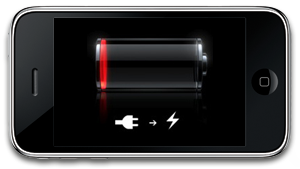 Now there have been many reports of this battery loss, but it does not apply to everyone. Here's my situation: Overnight, I charge my phone. Unplug it in the morning, and it is unused in my pocket from 7 am until 3 pm. So it should have a relatively high charge still, around 98% right? No, it has 88% with a 8 hour standby time, that is mysteriously linked with my usage time…hmmm. The only explanation for this is something in the current Greenpois0n release is either having something running in the background 24/7, or there is an unintentional link with my standby and usage times. Either way, my battery is dying unusually fast.
There have also been reports of some random SpringBoard crashings, but this is usually common with jailbreaking. Also, some tweaks and Cydia apps have been reported to be faulty and not working, but there has been no further explanation, as this may be something different, not linked to GreenPois0n itself.
Have you had any recent problems after you jailbroke your iDevice?