Enjoy playing Gameboy classics with GAMEBOY A.D. Plus, a fully-functional Gameboy/Gameboy Colour emulator for the iPhone, iPod Touch and iPad. Developed by BSlapps, GAMEBOY A.D Plus features full support for iOS 4.0 +/ 3.1 + and iPad, global achievements, multiple save slots, cheat code support and much more!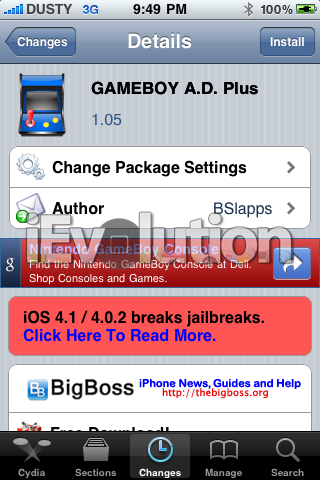 Features:
Fully supports iOS 4.0+ / 3.1+ and IPad.
ROM Downloader / deleter.
Smooth gameplay.
Game hi-score function (coming soon)
Global achievements for added replay value.
Game specific achievements! (Completing achievements will earn you coins which you can use to buy more game specific achievement packs).
Profiles. Create and your own and share your stats with others online.
Wiimote controller support.
Multiple save slots.
Save previews.
Landscape and portrait views.
Cheat code support.
High quality sound.
Excellent rom compatibility.
Changelog v1.05:
Sound desync fixed
Controller mapping in iPad fixed.
Note: GBC A.D. requires btstack installed and iOS 3.1 or above.
*This is an emulator and requires ROM images. No ROMs are included.*
ROMs can be placed in /var/mobile/Media/ROMs/NES.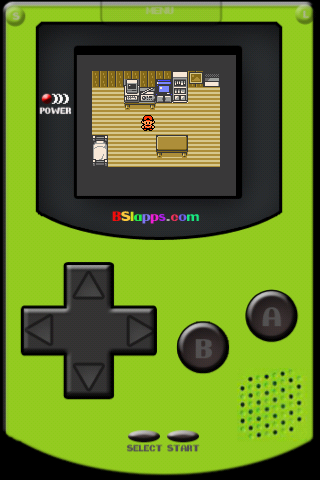 GAMEBOY A.D. Plus is available in Cydia via BigBoss repository for free! Let us know what you think of GAMEBOY A.D. Plus in the comments section.