iH8sn0w mentioned on Twitter about a new tool called f0recast, which is currently under development. f0recast is to help figure out if your iDevice can be a tethered jailbreak or untethered jailbreak. To run f0recast, connect your iDevice, launch the app and push a button. Simple!
Keep in mind, f0recast is not a jailbreak/unlocking tool. No release date mention at this time. Keep checking back for updates!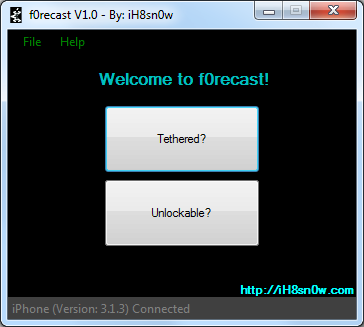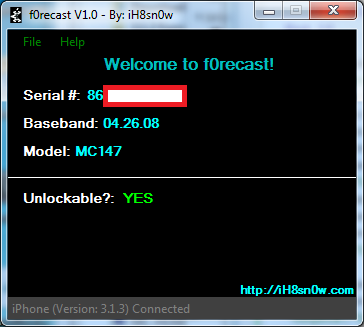 [UPDATE] iH8sn0w posted on Twitter, expect a f0recast soon!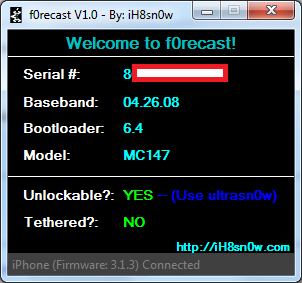 [UPDATE 2] iH8sn0w mentioned a release date for f0recast. Wednesday Feb 17, 2010 @ 7PM (EST) Keep checking back!

[UPDATE 3] You can download f0recast from the iJailbreak Downloads section by clicking here.