Double At is a new Cydia tweak that allows you to quickly insert your email address anywhere throughout your iDevice that requires it by simply double tapping the @ key.
You can set your email address by going into the Settings.app, and once your email address is set, whenever a webpage or app requires you to enter your email address simply double tap the @ key. The Double At tweak is an example of a very simple tweak that can help a lot with productivity and ease-of-use.
Note: No new icons are added to your SpringBoard.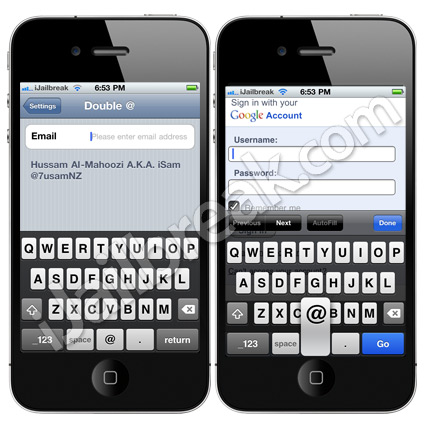 If you are interested in the Double At tweak it is available through the BigBoss repo for FREE. Let us know your thoughts on the Double At tweak in the comments section below…