If you are like me and are constantly switching the brightness of your iDevice's screen, you are going to love this new tweak called ScreenDim! What ScreenDim allows you to do is dim your iDevice's screen via a custom gesture through Activator. This means you can dim the screen by double clicking the home button,shaking your iDevice, holding the sleep button and almost anything else you can think of! The even better thing about ScreenDim is that it is available for FREE via Cydia, so if you are looking for an easy way to adjust your iDevice's screen brightness, the ScreenDim Tweak is for you.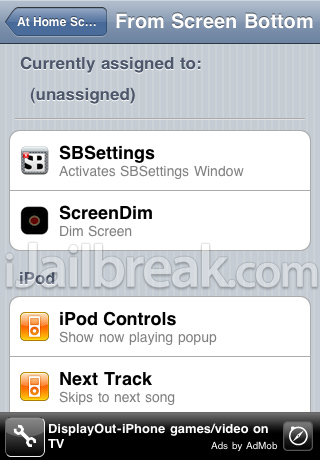 I personally think ScreenDim is a great tweak, that can prove to be very useful when changing the brightness of your iDevice. Let us know if you decide to download ScreenDim on your iDevice!
Note: This tweak requires the iOS 4 firmware + and activator.