If you're waiting on the release of Auxo 2 which we gave you a preview of last week then you will be glad to know we have some more details on the tweak.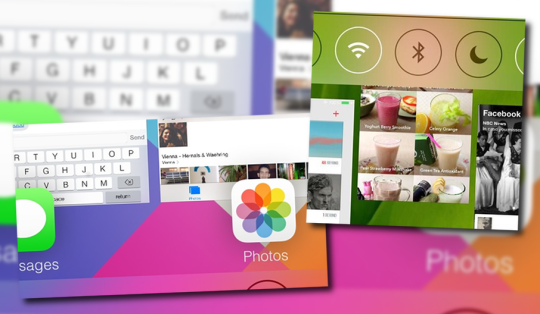 In case you haven't heard of the original version of Auxo the tweak was a replacement for the app switcher which replaced app icons with apppreview cards (very similar to how multitasking is in iOS 7). It also allowed you to remove apps from the app switcher by swiping down, kill all apps and improved areas like the music controls.
The new version of Auxo for iOS 7 has been completely redesigned and as such Sentry has revealed that it will be a paid upgrade for existing users. This is because it is a complete rewrite and doesn't share any code with the older version.
"Given that [Auxo 2] contains no old code, is made up of new concepts and is an iOS 7-specific tweak, it will be a new package and not free for old buyers of Auxo 1″
There will be a legacy version of Auxo 1 for iOS 7 called "Auxo Legaxy Edition" which will be available free though. Auxo 2 on the other hand is essentially the control center and app switch integrated into unison. The card-based app switcher is in the middle and the Control Center has been split into two. The Control Center toggles and app shortcuts are at the top and the music playback controls  at the bottom.
No concrete release date was given, but Sentry stated that it should be before the end of the month.
You can read some finer details behind Auxo 2 over at Phone Cruncher which did an interview with Sentry.