From the developer Sentry, who designed Auxo, comes another nice idea, but this time it has to do with the lock screen. This new concept gives iPad and iPhone users a vertical settings bar with a number of toggles by swiping from the right side of the device's screen.
It looks like some of the toggles will include Do Not Disturb, Wi-Fi, Bluetooth, 3G, Location Services, Personal Hotspot, and Airplane Mode because of the video shown at the end of this article. From my experience, the one thing I wish Auxo had more of is toggles like SBSettings or BatteryDoctorPro. At least it's safe to say the developer will bring some, or the same amount of toggles over from Auxo to this new concept. Again toggles that are shown in dimmed mode are off and the ones in color will be shown as on. Finally, the user can swipe back to the right of the screen to close out the vertical settings bar.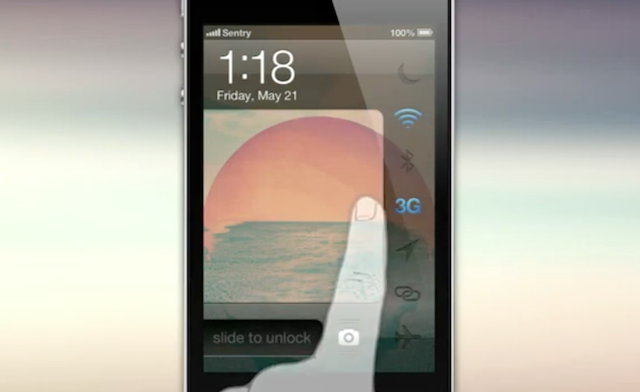 This interface and idea looks to be nice, smooth and creative to say the least. It looks like something Apple could or should incorporate to the next version of iOS as well, because it looks clean and a part of the stock lock screen interface. All you have to do is look at the slide to unlock and lock screen clock and you will notice the concept concept uses the same transparent UI image as apple.
However, if you are already jailbroken there are other tweaks like Intelliscreen X, Springtomize 2 and LockInfo on the lock screen, users can simply choose to install NCSettings, SBSettings or BatterDoctorPro within it. As much as I like this new concept, I would also like to see the implementation of music controls as a possibility. Let me know what you think in the comment section below.
Here is the sneak peek, enjoy!