This is just a very quick, but important update to clear up some confusion on the SHAtter jailbreak. It is most likely known, that SHAtter was an exploit discovered by Pod2G and P0sixninja. When these two hackers first discovered the exploit it was going to be a Tethered jailbreak; as the exploit itself is tethered. Just like MuscleNerd explained – "SHAtter is yet another breed of exploit, bootrom-based but requires userland "assistance" for untethered boots." What this means in non-technical terms, is the exploit itself needs some connection to your iDevice's higher level coding in order to be a non tethered jailbreak. This is what lead us all to believe that this jailbreak would tethered.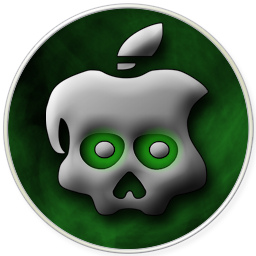 Luckily; thanks to Comex, he has figured out a way for GreenPois0n to be a non tethered jailbreak. While this is good news, there is some less-great news as well. Lets clear up some confusion about GreenPoison.
Will GreenP0ison be a tethered jailbreak?
No GreenPois0n will not be a tethered jailbreak thanks to Comex.
What is a Tethered Jailbreak?
A tethered jailbreak means that everytime you need to boot up your iDevice. You need to connect your iDevice to your computer and run a jailbreaking tool of some sorts.
What iDevices are supported by GreenPoison?
GreenPois0n will only work on iDevices using Apples new A4 chip. This means only the iPod Touch 4G, iPhone 4G, iPad and probably the Apple TV 2G is supported.
What No Support for iPhone 3GS, 3G or iPod Touch 3G/2G?
Yes that is right, for now GreenPois0n will not support these iDevices listed above. You can use RedSn0w beta to jailbreak iPhone 3G and iPod Touch 2G, however Comex is developing a new Jailbreak for iPod Touch 3G and iPhone 3GS.
Okay, but what's up with unlocking iOS4.1?
The bad news is, is that if you have updated to iOS4.1 already you will not be able to unlock your iPhone. If however, you are still running a firmware  >= to the iOS4.02 firmware, the Dev-Team will be updating the pwnage tool to allow you to update to iOS4., while persevering your baseband. Nothing new has been said about the progress of the iOS4.1 unlock.
Hopefully you better understand the GreenPois0n jailbreaking tool, and will be ready for sunday when it is released! We will keep you updated, if anything changes. Stay tuned…