Despite the fact that we are currently waiting for MobileSubstrate to be updated so that we can install all of our favourite tweaks on our Jailbroken iOS 7 devices, this hasn't stopped developers from working on bringing their tweaks in compatibility with iOS 7.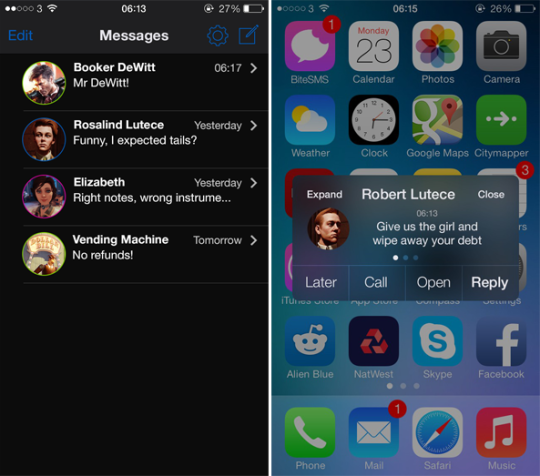 We previously reported on tweaks from Ryan Petrich that were teased, and now the developer behind BiteSMS has taken to the official BiteSMS forums to announce the beta release of version 8.0, which is compatible with iOS 7.
We have overcome Mobile Substrate not being ready, but are having some issues with 64 bit compilation. After about 10 hours we have finally got biteSMS compiled. But there are some runtime issues, which are much harder to fix.

Best guess is a few days to get this sorted. Rest assured, it's taken us all by surprise, but we have been working on biteSMS on iOS 7 for many months now, it's not 100%, but I'd say it's ready for beta, about 85% there.

Best guess 28 Dec.
Believe it or not BiteSMS was originally released over 5 years ago and has stood the test of time. Apple still hasn't been able to replicate its functionality in the stock messages app, and the company may never. These features include quick compose, quick reply, scheduled messages and so much more.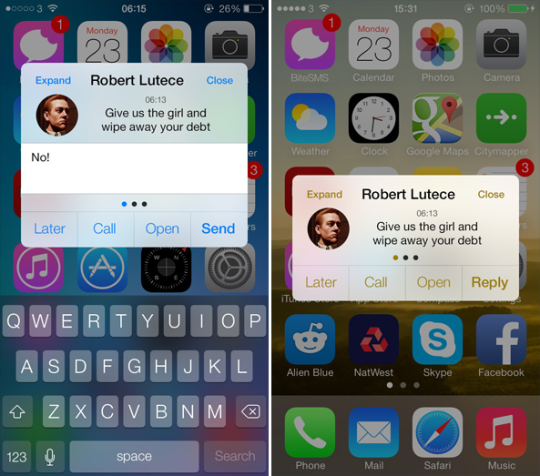 Many users are hoping there will be a UI overhaul in BiteSMS v8.0, similar to some mockups we have seen (shown in this post). We will soon see what BiteSMS version 8.0 has in store for us when the first beta drops. Who's excited?