Here's the thing about operating system updates and the homebrew community: While software updates can mean a drastic improvement to your phone's core features, updates are pure chaos for coders and customers who work beyond the fringes of the official ecosystem. BiteSMS just released version 7.0 of their alternative text messaging app, which adds support for iOS 6.
Keep in mind that this is an early beta release, and it's intended for iOS 6 only. If you're a "diehard jailbreaker" who's running a buggy, tethered RedSn0w jailbreak on an iPhone 4, 4th Gen iPod Touch, or iPhone 3GS, keep in mind this is essentially described as a release for those who would "rather have an early version than nothing…"
Interestingly enough, in order to install biteSMS on an iPhone in iOS 6, you will need to add the repository on Cydia. The tricky part is that Cydia isn't included in the developer's version of RedSn0w that allows iOS 6 to be jailbroken. iOS 6 jailbreakers have to rely on a version of Cydia cobbled together by a rogue developer who released his updated version of the package manager during the beta when Jay Freeman expressly asked developers not to port the software. You can find the instructions on installing Cydia on iOS 6 here.
The package for biteSMS 7.0 (beta 1) can be found on "http://ios6-cydia.bitesms.com". To add the repository, go to Manage -> Sources -> Edit -> Add and add the address to the dialog box.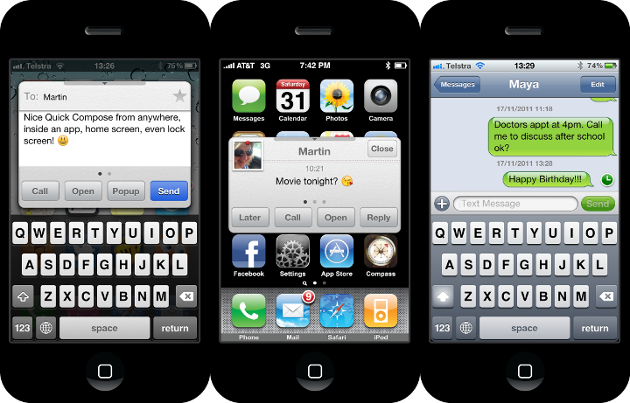 Aside from support for iOS 6, there aren't any major changes between biteSMS version 6.3 and 7.0. If you're still using iOS 5.1.1, stick with biteSMS 6.1. Otherwise version 7.0 should "mostly work."
Which Cydia apps and tweaks do you want to see updated first for iOS 6? Share your thoughts in the comments section below.