Auxo fans rejoice! The popular multitasking tray extender Auxo has just been released for the iPad. Just like how Auxo re-imagined the multitasking bar on the iPhone, it is back to do the same for the iPad.
For those that haven't experienced Auxo before, essentially the tweak's main focus is improving how you multitask by replacing the default app icons with large preview cards that show you the state of the app before you exited it. You can easily dismiss applications from the multitasking tray by swiping down on them and you can clear all of the apps in the tray by a tap and hold.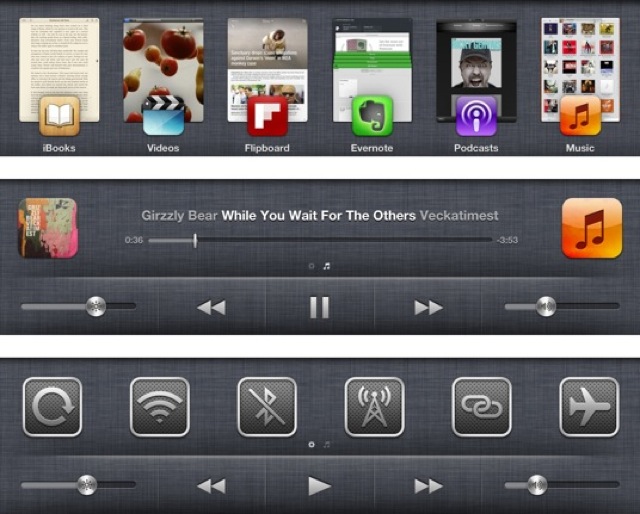 Then there is of course also a built-in toggles page that are customizable in both their functionality and position, better media controls and a ton of other really powerful features. Auxo for the iPad is a no-brainer for Auxo fans and the tweak will increase your productivity because almost anything you could ever need fits right inside the multitasking tray.
Auxo for the iPad is an extremely polished tweak that was a long time in the making. It is available in the BigBoss repo for a price of $1.99. Be sure to try the tweak out for yourself and let us know how you like it in the comments section below. We will have a video review of the tweak available shortly.