Description: Chpwn, or Grant Paul, is a developer responsible for several popular iOS Cydia tweaks and is even a contributor to the Cydia open source project. Some of Chpwn's most popular Cydia tweaks include the Infiniapps lineup, ProSwitcher, Gridlock and so much more! Recently Chpwn has been one of the main developers behind Spire, which is a Siri port to older generation iOS devices.
Type: Cydia tweak developer
Created: Infiniapps lineup, ProSwitcher, Gridlock, VoiceActivator, Covert, Paste, IconSupport, MobileVolumeSound, Five Icon Switcher.
Twitter: @Chpwn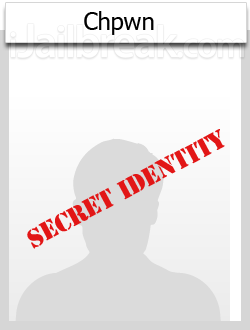 If you would like to learn more about Chpwn please click here to view posts that he has been tagged in on iJailbreak.com.