Life is hectic and we continually find ourselves busier and busier. Google understands this and has released a standalone iOS app (sorry droids) that allows you to uploaded recorded footage directly to YouTube called YouTube Capture.
YouTube Capture is ready to record as you as you open the application. Once you have filmed your friends stupid idea, breathtaking landscape or "____ fill in the blank" you can touch it up, add a caption, upload it to YouTube and then automatically share it accross Twitter/Facebook.
Have a shaky hand while filming? Not to worry, some of YouTube Capture's auto enhancements include stabilization, color correction, the ability to trim your clip and more. The new YouTube Capture application will definitely increase the amount of content uploaded to YouTube and it was a smart move by Google.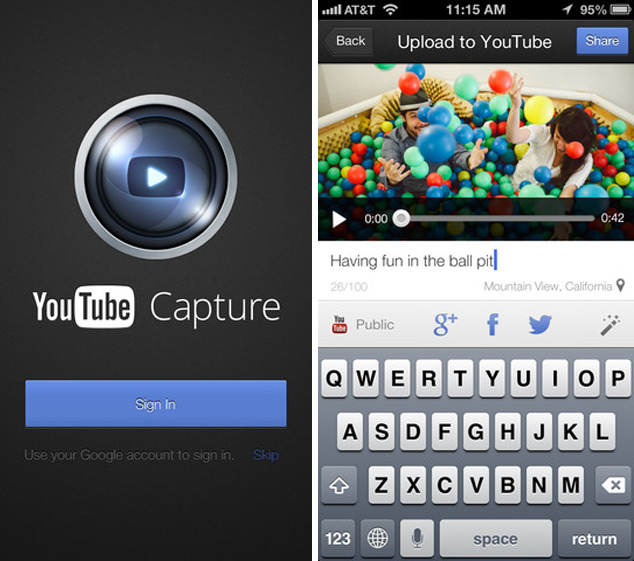 Google promises on their blog that they are working on an Android version that will be released "in the future." The fact that Google released this app for iOS first, shows just how big an influence iOS has on Google's services.
Before you download the application just promise me that you do not develop VVS — Vertical Video Syndrome — as outlined in the video below. Vertical Video Syndrome is dangerous… well, not really it is just the most painstaking thing to watch.
You can download YouTube Capture app for your iPhone, iPod Touch or iPad using the link below. It is a free application and is about 26 megabytes in size.
Download YouTube Capture for iOS [iTunes App Store Link]