The official YouTube app was updated today and it was quite the update to say the least. Google has detailed this update on the official YouTube blog and shared an interesting statistic as well, apparently more than 25 percent of YouTube watching happens on a mobile device. This number should continue to increase as more and more people begin to go mobile.
Back to the update, the YouTube app has now been designed to look amazing on the iPad and iPhone 5. Furthermore, it includes enhanced AirPlay support, faster video playback and improved accessibility with VoiceOver.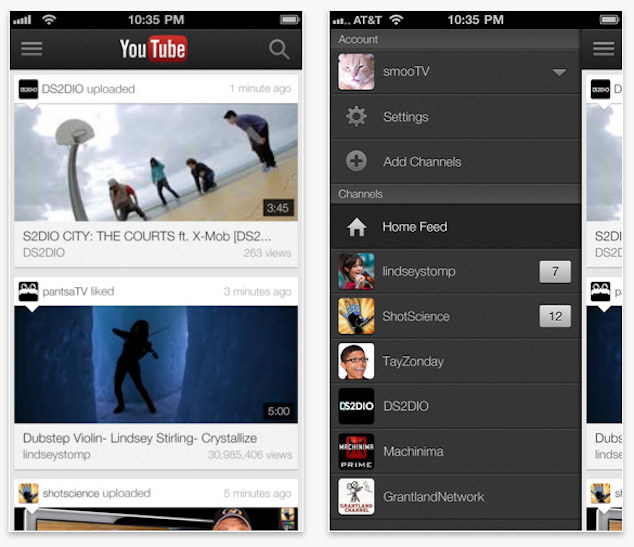 If you remember correctly, the YouTube app was first released in September, after Apple introduced the iOS 6 firmware generation. Previous to the iOS 6 firmware generation, Apple included YouTube as one of its stock applications. With its licensing agreement over however, Apple decided to drop YouTube as a stock application and force Google to develop its own. Sure enough, Google took to the challenge and has produced a final product that is much better than the previous stock YouTube app in almost every way imaginable.
You can download the update YouTube app for iOS from the Apple App Store using on of the links below. Be sure to let us know what you think of this update in the comments section below when you have had a chance to try it out.
Download YouTube for iPhone, iPad and iPod Touch [iTunes Link]