We can all agree the weather affects everyone. If you plan on going out, it's good to know if it will rain, to take an umbrella with you, or if it will be sunny enough to leave without a jacket.
The iPhone has many uses and people often forget that checking the weather forecast, through Siri, using the native app or a third-party option, is one of them. Apple's solution is OK. It does the job, but in my opinion, its interface doesn't offer any kind of phenomenal graphics or user interactivity. It's just static and full of numbers, with just a few icons to make it less dull.
There are many third-party apps that try to take advantage of that "problem" by providing free apps with different types of interfaces and features. But in order to make their solutions free, they have to include ads or a paid option for people who hate annoying banners within the app.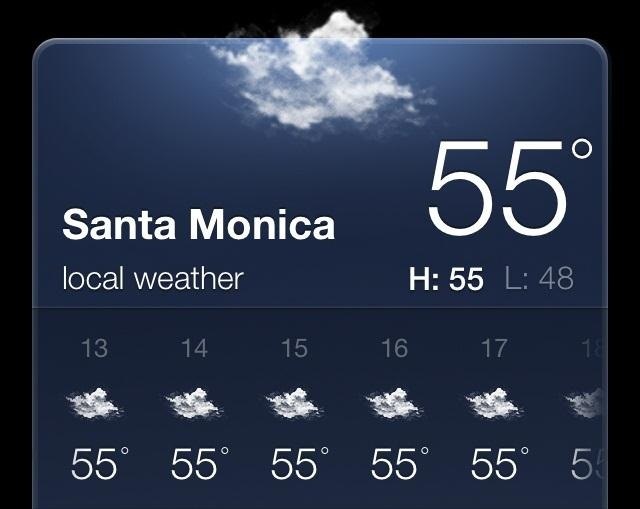 Here's where Yahoo! comes with a breakthrough app that you will certainly like.
Weather is an app with a stunning interface: simple, elegant and full of details, graphs, and further information, for all you weather nerds out there. When you open Weather, after you let the app use your location, you will notice a big and beautiful Flickr picture of an iconic building or statue, with a short forecast. This includes the current temperature (you can choose between Fahrenheit or Centigrade in the setting section), the highest and the lowest temperature predicted for the day and the overall forecast (partly cloudy, mostly sunny, etc.)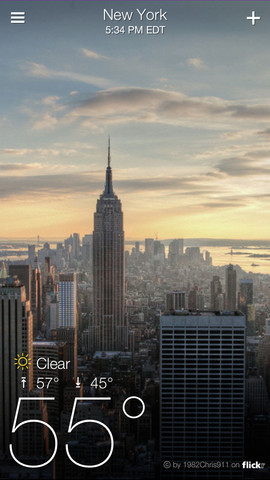 If you scroll down, you will see a more detailed description – displaying the hourly forecast of up to 11 hours ahead, and five days into the future.
Then, you will find a short written description of the local weather; a map with an interactive radar, satellite, heat and wind predictions; precipitation statistics; wind and pressure graphics; and sunrise and sunset times. You can add as many locations as you want with the "+" icon on the upper right corner.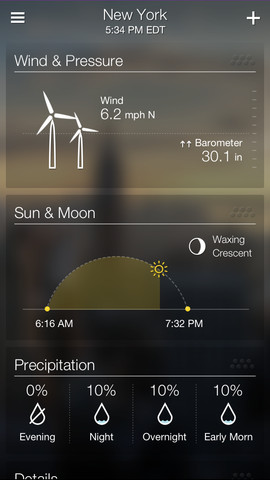 If that wasn't enough, Weather is available for free and doesn't display advertisements. Are you going to try it? If so, let us know what you think in the comment section below.
Download Yahoo! Weather for iPhone and iPod Touch [iTunes Link]