If you own an Xbox 360 and a SmartGlass-compatible smartphone, you've probably already checked this app out. If you haven't, you definitely should. It essentially lets you use your device as a second screen while playing certain supported games; you can have your map on it in some games, or use it as a rear view mirror in others. There's lots of cool functionality for the app, and it feels criminally underappreciated at this point.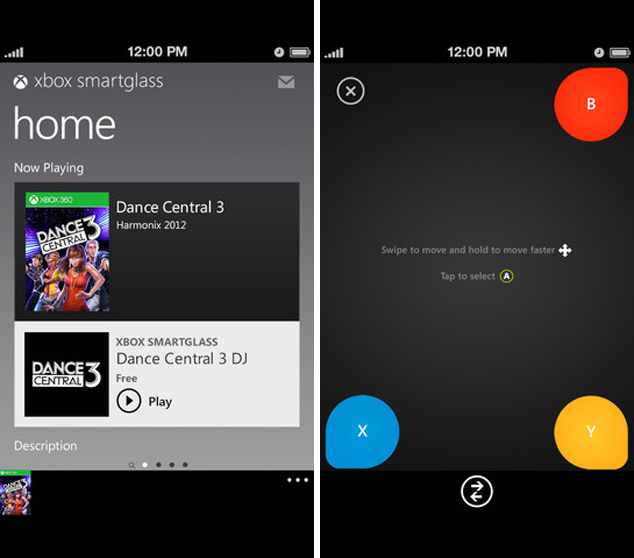 Perhaps this news will give the Microsoft app a bit of a popularity bump: a new update released last night has added support for the iPhone 5. That means several million more people should be able to run this app properly now, with no signs of letterboxing anywhere.  The app already supports earlier generations of iPhone, as well as all but the very latest iPad, but it's nice to see it arrive on the iPhone 5.
In addition to the second screen features, which are really the selling point of SmartGlass, you can also use it as a general Xbox Live management tool. You can send messages to your Xbox Live friends, mess with your avatar, edit your profile – all the usual suspects. When not in game, you can also use it as a remote control for your Xbox; navigating menus and typing stuff on its full keyboard is a quicker way of doing things than using your Xbox controller. Overall, it's a pretty handy app to have, and it's completely free.
Go download the new iPhone 5-ready version from the App Store now.
Download Xbox SmartGlass for iPhone, iPad and iPod Touch [iTunes Link]