A few of the iOS apps such as WordPress, Tweetbot and Pinterest have received new updates. These updates bring certain improvements and new features to the apps.
WordPress for iOS version 3.4 was released yesterday, which brought along some real nice features. With the new version, you get Push Notifications for everything on your website/blog. Version 3.4 also adds the ability to view, moderate and reply to all the comments  from all your blogs, via the same screen. It could get confusing, but at least now you can view all the comments together and not have to check each blog individually.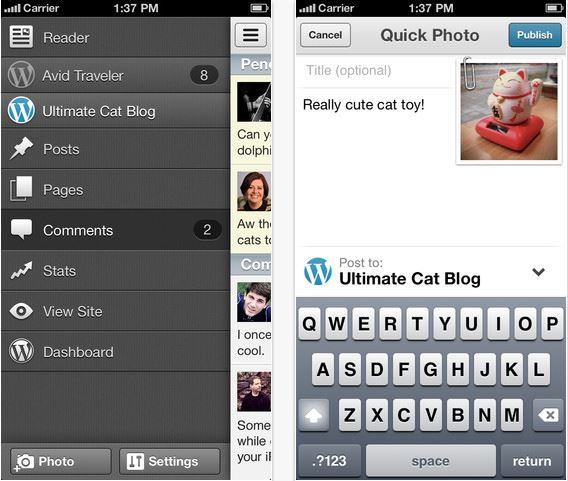 It's also easier to navigate between the comment threads and the original post. The notifications work anywhere in the app, so you know what's happening all the time. You can set custom notification settings for each blog and more from the Settings option in the app. And as usual, plenty of bug fixes and stability improvements.
With the new Tweetbot version that was released recently, Tapbot has added new features such as link support for Chrome and 1Password, along with image previews for Vine and Flickr. What this means is, you can now open links in Chrome or 1Password and not use the stock browser in Tweetbot. This is good for users who love viewing things on the Google Chrome browser or opening things in 1Password.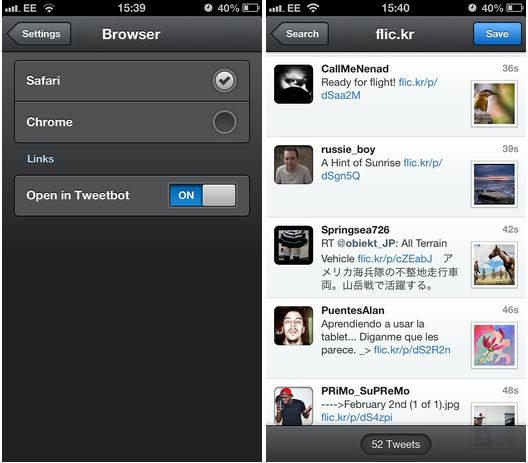 Apart from that, you also get inline previews of content from Flickr and Vine. If someone has shared a picture of their breakfast or something worthless to you, the previews will help you avoid opening it. That's all the new features with Tweetbot for iOS, enjoy tweeting!
Pinterest, another popular iOS app also got a small update yesterday. Nothing major, the new version lets you edit your pins and manage your comments. That's basically it, along with improvements to scrolling and other bug fixes.
Download WordPress for iPhone, iPod Touch and iPad [iTunes link]
Download Tweetbot for iPhone, iPod Touch and iPad [iTunes link]
Download Pinterest for iPhone, iPod Touch and iPad [iTunes link]