Winterboard Updated for iOS 4. Still a Few Bugs.
One of the main reason folks like to jailbreak their iDevices is to change the look of the user interface and to change the sounds, to personalize the device. The easiest way to do all of this is with Winterboard.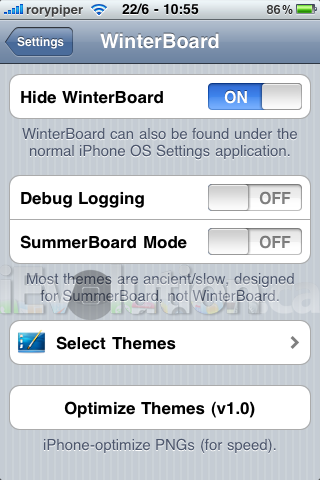 Winterboard has been updated to 0.9.3210-1, and now works with iOS 4. Now you can have all your favourite SMS Tones and UI themes in the new firmware. Themes are going to work a bit different in iOS 4, so most themes will not look to same as they used to, unless you have Summerboard mode turned on. Please be patient while the developers get things updated. I installed the Glass Orbs theme, and the only thing that had been applied, was the wallpaper. I turned on Summerboard mode, and most things worked fine.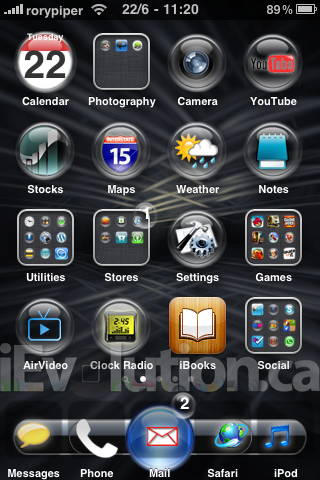 There is still one huge bug: Winterboard breaks the task switcher, so your multitasking experience is pretty much gone. You just get a black bar at the bottom of the screen.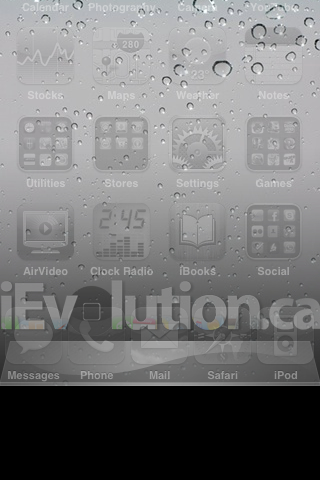 We'll keep you updated, as to when Winterboard will be fully working with iOS 4.
Make sure you stay subscribed through our social media feeds, so that you never miss a beat, by liking us on Facebook, following us on Twitter and joining our circle on Google+.
Hey, you! Join the iJailbreak Insider for weekly newsletters, Jailbreak alerts, contests and more. (No spam, we promise)