Here's a cool new app. Actually, it's not new as it was already released as a sneak peak in August 2012. The developer, Reactor labs, has now made the app available to the public and has also given it a complete redesign. It's called Winston and it is your very own Butler with a British accent.
Winston for iPhone is similar to Siri, as in it's a voice assistant, but it doesn't answer your questions. Instead, it reads out the most important news and stories from your social streams and favourite websites. So, basically, Winston is a personalized news reader that reads everything out loud. You can add websites, connect your Facebook and Twitter account and it'll read what it thinks is important to you.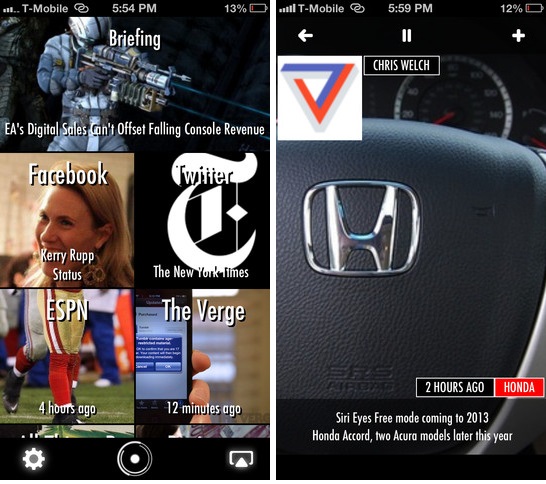 The app has received a complete redesign, which makes it really easy to setup and use. All you have to do, is add your favorite websites, allow it to access your location settings for weather information and connect your social networks. It's pretty great, once it's all setup. You can just relax and let Winston read out all of the important stuff from your feed for you, with visuals that is. Watch this demo for the app and I'm sure you will download it in an instant:
Don't you think it's a great way to start your morning? This app lets you continue your work and learn about the latest developments on your feed at the same time. I believe this would come in very handy for when you just want to know what's new, but don't want to browse through it all by hand. You can even stream a Slideshow to your Apple TV and view all the content and listen to Winston read it out loud in that awesome British accent.
Winston for iPhone is available in the App Store for free and is currently only for iOS devices. Try it out and let us know if you liked it.
Download Winston for iPhone, iPod Touch and iPad [iTunes link]