Normally we take leaked screenshots with a grain of iodized salt, but under the circumstances these screenshots are a particularly safe bet. Screenshots hidden inside the media section of WhatsApp's web server reveal an unannounced Windows 8 version of WhatsApp: a SMS replacement messenger that currently works between iOS, BlackBerry, Android, and Nokia phones. The website seems to be in a transition, which will lead to a version of WhatsApp on the Windows Phone Marketplace.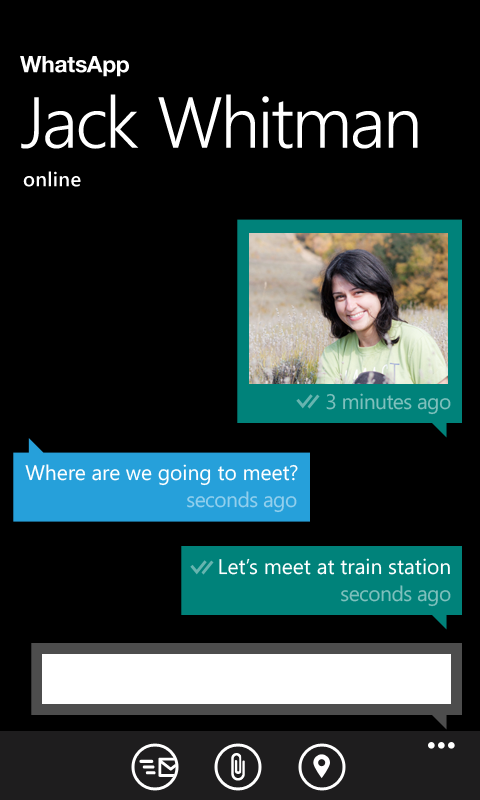 WhatsApp's website seems to be between updates. There are (publicly accessible) pictures on the server, but not on the navigable website. There's a link to the app in the Windows Phone Marketplace, but no app. The FAQ makes no reference to Windows Phone 8, but has specific FAQs for iPhone, BlackBerry, Android, and even Nokia.
It wouldn't make sense if WhatsApp didn't arrive on Windows Phone 8. Since WhatsApp is billed as a cross-platform SMS replacement, it needs to be compatible with as many phones as possible. If a particular brand of phone isn't supported and gains a sizable minority, it could hurt adoption of WhatsApp across the board. (A slight flaw in this is the fact that manufacturers are still manufacturing non-smartphone handsets.)
One thing I really like about WhatsApp is that the developers are jailbreak friendly, even providing support for hactivated devices. This is refreshing in an era where certain developers specifically set their apps to break when running on a jailbroken phone.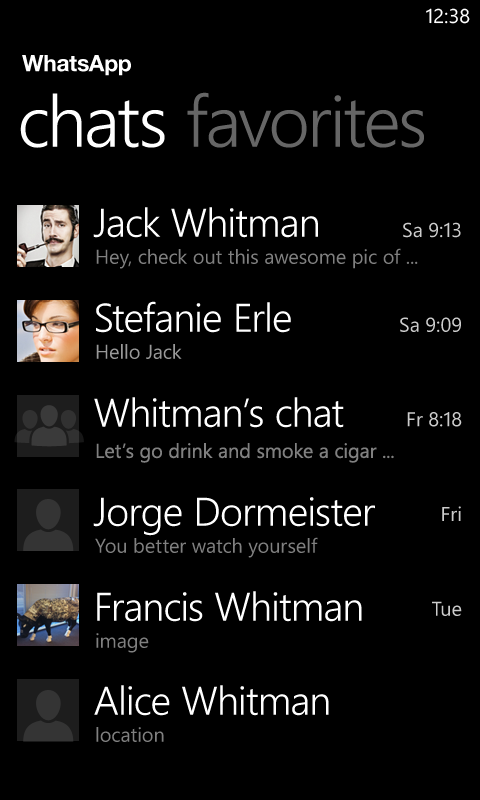 Download WhatsApp for iPhone – $0.99  [iTunes App Store]
Download WhatsApp for Android – $0.99 [WhatsApp]
Download WhatsApp for BlackBerry – $0.99 [Blackberry App World]
Download WhatsApp for Nokia  -$0.99  [WhatsApp]
Download WhatsApp for Windows Phone [Windows Phone Market] (Link not yet live)
What's your favorite cross-platform messenger? Share your thoughts in the comments section below.