The holiday season is here and plenty of things are going to be discounted or free. Only yesterday, EA Games started a sale where about 100 of their iOS apps were either free or below $0.99. There's going to be more of these sales and WhatsApp Inc. has got one for you right now.
The popular instant messaging app, WhatsApp Messenger for iOS is currently available for free. Yes, that's right. This isn't the first time WhatsApp has made its app free for iOS, and it most certainly isn't the last. With WhatsApp, you can send instant messages to anyone in the world for free and it's cross-platform. It's fast, easy to use and is pretty secure since it uses your phone number to activate.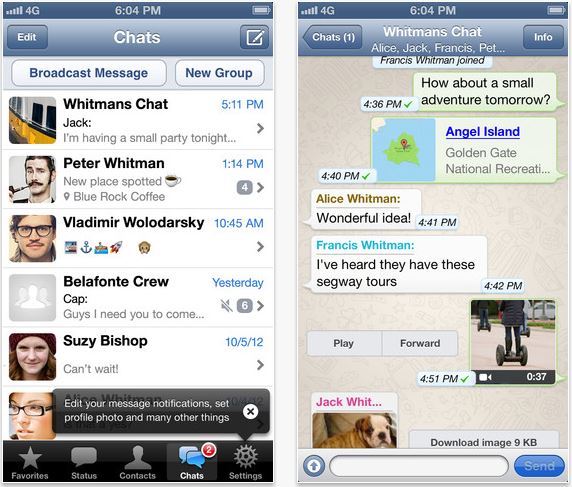 In recent times however, the app has seen a lot of competition from apps that have similar functions. Apps like Viber, Kik Messenger etc. provide similar functionality, but are available for free, whereas WhatsApp usually goes for $0.99 on the App Store. Such apps are also gaining more and more users everyday.
WhatsApp was the first to provide free cross-platform messaging in the mobile sector. Now, as previously mentioned, there are plenty of apps that offer the same thing, most of them available for free in the App Store. This is what affects WhatsApp, free copy-cat apps that are gaining more users and popularity. WhatsApp for Android is available as a free download, but after one year of usage, you'll be asked to pay $0.99 as well.
Make use of this incredible limited time offer and go grab WhatsApp Messenger for free from the App Store.
Download WhatsApp Messenger app for iPhone [iTunes link]