Infinity Blade Dungeons is the next installment of Epic Games' Infinity Blade series, but instead of being a sequel to the last two games it actually acts as prequel. For those of you who watched the new iPad (iPad 3) keynote, you will also realize it was one of the games Apple showcased to show off the power of the new iPad. As such, there is no doubt that it will be a stunning game!
Although we have seem some miscellaneous gameplay footage of Infinity Blade Dungeons in the past, Joystiq has managed to get their hands on the game early to give us a preview of what it will actually be like when it ships to the public. You can see for yourself how amazing Infinity Blade Dungeons looks in the video below:
The gameplay style in Infinity Blade Dungeons almost resembles Diablo, where you take an overhead perspective of your character while you hack and slash at the swarms of monsters in your way. There is also a cool mini-game where you will forge all of your weapons that you wish to use in the game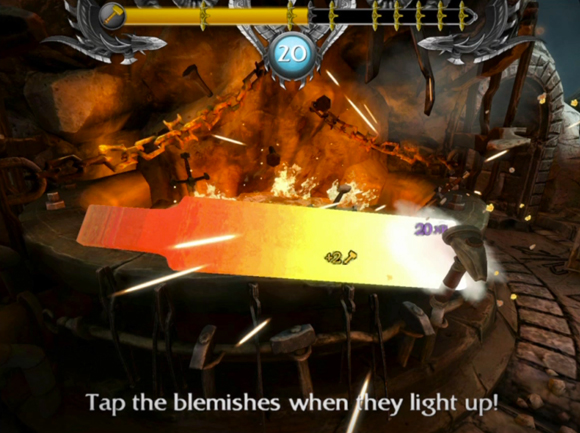 Currently there is no release date for Infinity Blade Dungeons besides the fact that it will be some time this year. We will keep you updated if more information is revealed about this heavily anticipated game. Until that time please stay tuned and leave your thoughts in the comments section.