Due to the slow, but sure extinction of Flash on mobile devices it has become very difficult to watch videos on sites like Gorillavid, Putlocker, MovPod which allows its users "share" and upload for others to watch for free. The Nexus 7 is one of the most popular tablets available on the market at the moment, but, thanks to Jelly Bean, Android no longer supports Adobe's platform.
Unfortunately, it will take a while for everything on the Internet to become compatible, uniform and available on all mobile devices. In the meantime, you can download Hubi, an Android app that makes it easy to convert and watch Flash content available on certain websites.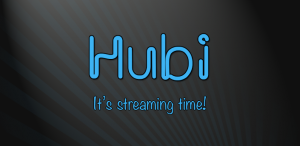 When you download and open Hubi, which, by the way, is free, on the home screen you will be prompted with two options: keep using the free version that includes ads, or get rid of them through an in-app purchase using Google Wallet.
To be honest, I think the free option is the best one – ads are rare and appear only for a few seconds, but in case you are one of those people who cannot stand them, it will cost you $2.50 to have a "clean" app. Not bad either.
Before using Hubi, you will need to download a video player on Play (Hubi recommends MX, a free app that's easy to download), because without it you won't be able to stream content.
After accepting the service's terms and conditions, you will see a section called Grabber where you can introduce the web link to the video you want to watch on the app. Hubi also has a feature (still on beta) which allows you and download those videos to watch them later without an internet connection.
When pressing the menu button on the device three options will appear: download videos, the type of ads you want Hubi to show and the desired destination of such files. You can chose your downloads to go to whichever folder you want, including the SD card (an option set by default).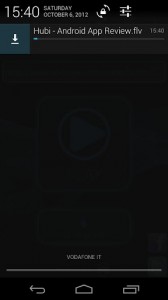 On the menu section, you can find out all the services supported by Hubi, including MovShare, Daclips and ShockShare, among others.
Hubi's interface is user-friendly and easy to use. In terms of video quality, streaming or downloaded, it depends on the original source.
In general, Hubi is a great option to watch online series or movies on the go without a Flash-enabled device.
Download Hubi for Android [Play Link]