WhatsApp CEO and co-founder, Jan Koum, announced last month at Mobile World Congress that the popular cross-platform messaging service will get Voice calling in the 2nd quarter of 2014. The company currently has about 465 million users, hence this move is going to bring more users on board. A new update to WhatsApp for iPhone and Android, will let users make free VoIP calls to other users, and this is what it will look like on the iPhone. The Italian Apple blog iPhoneitalia has posted screenshots of the WhatsApp update which will add Voice calling capability.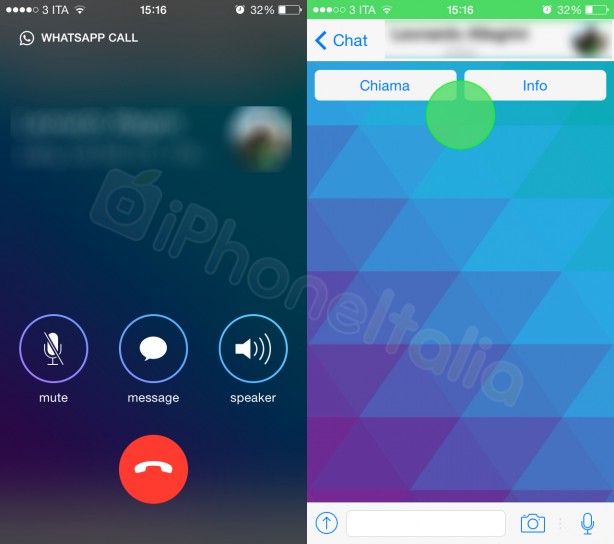 The above screenshot shows what the dialer screen on WhatsApp will look like. Doesn't it remind you of the new Phone calling interface of Apple's recent iOS 7.1 update? To make a call, you tap on the Call button available at the top of any chat. The name of the caller, their profile photo and phone number will  display on the call screen. You can mute the call, divert it to the loudspeaker or use the chat window to message. According to the Italian blog, WhatsApp will let you make free calls over Wi-Fi and 3G/4G.
Another feature that would be part of the new WhatsApp update will be a camera button on the keyboard that will let you quickly send photos in a chat.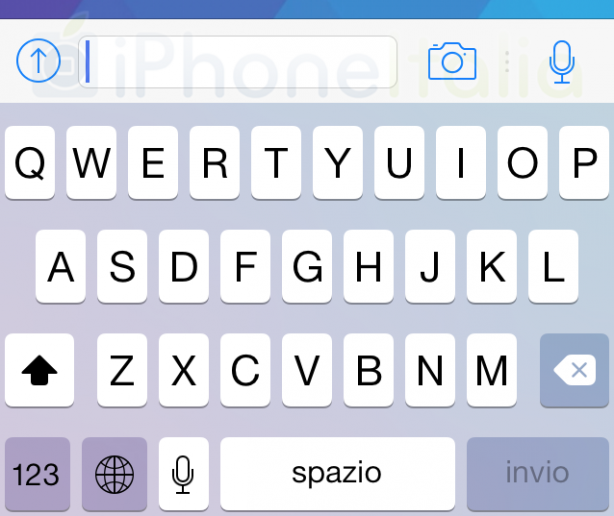 And yes, you will be able to switch to other apps while on a call, which would be indicated by a colored bar at the top. We are not sure when the update is suppose to arrive, but this is a beta version that iPhoneitalia is testing. We will update you as and when we learn more. Are you excited about this new feature? Let us know in the comments.
You can download the current version of WhatsApp from the App Store for free.