The VideoLAN VLC Media Player is one of the most used media players for Windows and Mac. It was also released for the iOS platform, but due to copyright issues, the company had to remove it from the App Store. Now, years after its removal, VLC Media Player is back on the iOS App Store. The new VLC for iOS is fully open sourced and licensed under both the Mozilla Public License Version 2 and the GNU General Public License Version 2 or later.

VLC for iOS went through a complete re-write and features plenty of new features that fare well with Apple's latest version of iOS. As you all know, VLC can pretty much play any file format you throw at it, which is what makes this one of the best media players out there. The same goes for the iOS app, which now comes with support for MKV, H264 etc. and a lot of other new features.
You now get subtitles, multiple audio tracks, network streaming, real-time video filters that let you play with the brightness, contrast settings. There's also playback speed controls, background audio, passcode lock, AirPlay support and much more. The app also gets newer ways to import media, with WiFi upload and Dropbox integration. You can also download media from the web using the URL with the new Download from Web feature.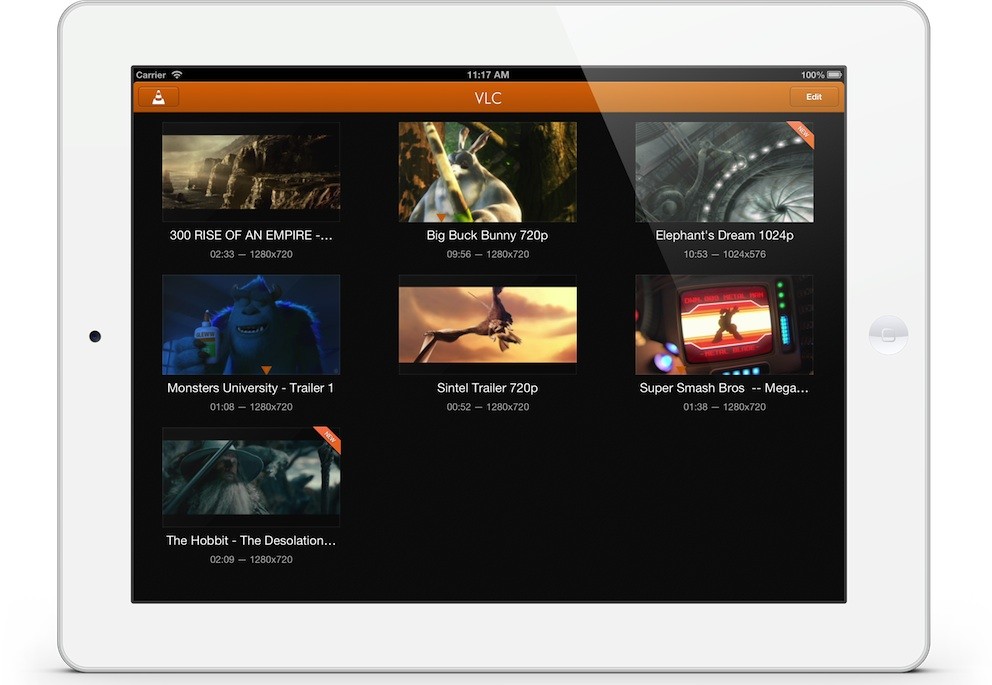 Since this is the first release, you will experience some issues and come across bugs. VLC for iOS is currently being rolled out internationally, so don't panic if you don't see it in your regions App Store. This is an universal app and works on both the iPhone and the iPad. You'll need iOS 5.1 or above to run this app and it'll also work on the original iPad. So yeah, say goodbye to all other media players and download VLC for iOS now.
Download VLC Media Player for iPhone, iPod Touch and iPad [iTunes link]