The free voice calling and text messaging application Viber just received a new update that brings group messaging and a better voice engine along with many other changes. The service lets you send or receive text messages, make calls and share photos from any part of the world for free. It's available on iOS, Android, BlackBerry and Windows Phone. In fact, Viber is used by over 90 million users around the world!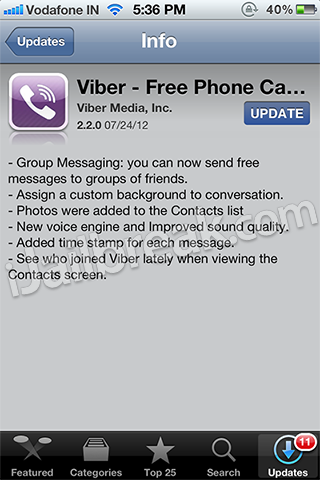 As mentioned previously, Viber 2.2.0 update for iOS and Android adds the ability to send group text messages and also adds a new voice engine for better quality voice calls. With this app, you can call or text anyone anywhere in the world and all you need is Wi-Fi or an active data connection (3G). The user interface has been improved a little,and is faster to use. The update also brings a couple of other new features and improvements to the app. Group messaging works with up to 16 contacts at one time, which is definitely good enough. Here's a full list of the features that Viber for iOS 2.2 brings:
Assign a custom background to conversation.
Photos were added to the Contacts list
New voice engine and Improved sound quality.
Added time stamp for each message.
See who joined Viber lately when viewing the Contacts screen.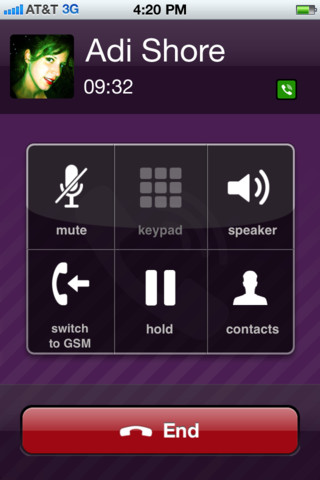 The Android version gets all the above mentioned features along with Chinese (Traditional and Simplified), Portuguese, German, Spanish, French and Russian language support. It will soon get Jelly Bean support as well. For now, that's all the new features that you will get with Viber 2.2. It's available in the App Store and Google Play for free.
Download Viber for iPhone, iPod Touch and iPad [iTunes link]
Download Viber for Android [Google Play Link]
What do you think of this Viber update? Share your responses in the comments.