Since the launch of Windows 8 (and the Surface, with its Windows RT), there's been one prominent app that's been conspicuously missing from the platform: Facebook. For whatever reason, Facebook hasn't released an official app in either the Windows Store on Windows 8, or the Surface version thereof. No one knows what they have planned, or if they've got a Windows 8 app in development. They haven't announced one, and there hasn't been any info leaks from inside the company. Weird, right?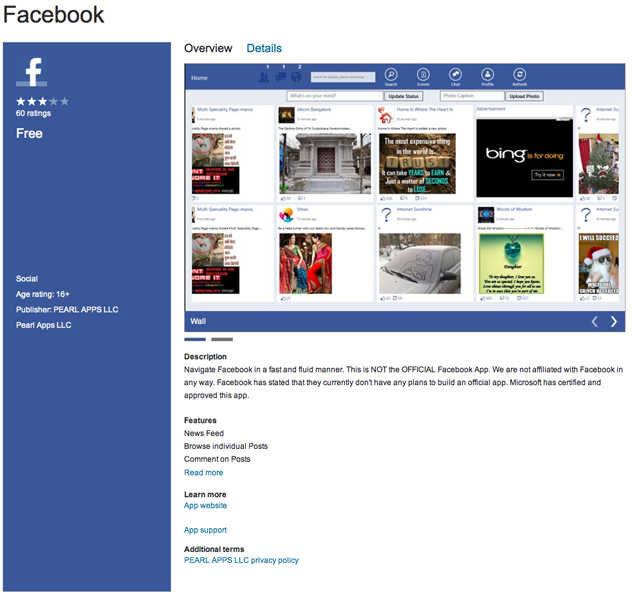 Fortunately, a third party company has just released an unofficial Facebook app in the Windows Store, and it's really not too bad. It's sort of disguised as some sort of official app, with the Facebook logo displayed prominently, and the app showing up in the store with the simple title of "Facebook." It's definitely not the real deal, though; it's made by a company called Pearl Apps, and in the app description, they're quick to point out that it's an unofficial app.
Regardless of the official status of the app, it's a pretty serviceable Facebook portal, if you really don't want to use the browser version of Facebook on your Windows 8 machine. It has all the features you'd expect from a Facebook app, the interface is pretty decent, and it doesn't seem to have any problems with severe bugs or stability issues. It's free, runs on both Windows 8 and Windows RT, and is definitely worth checking out if you're a Facebook junkie.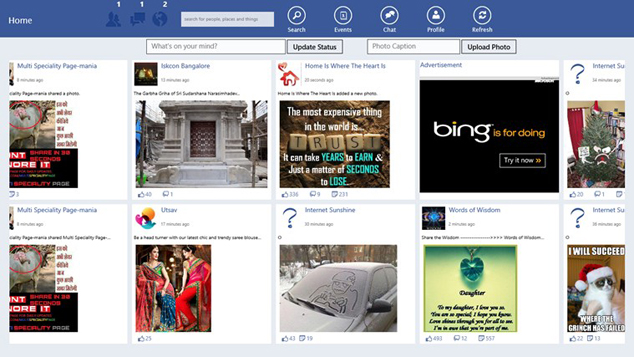 You can download the app from the Windows Store now, and run it on your Surface or Windows 8 computer. There's still not really any reason to choose this over the browser version when you're on a tablet or computer, but some people just really like apps, apparently. Give it a test drive, if you feel so inclined.