On March 25th Facebook added to its UK Messenger app, which is available for iPhone and iPod Touch, the ability to make free VoIP calls without the need to update it (it appeared out of nowhere as a listed feature). Now, three days later, the free voice calling service is available for Android users in said country.
Facebook VoIP service enables people to make free calls to their social network contacts using either a mobile or a Wi-Fi network. It was available at first in the United States and Canada, in January, and only works on the Messenger app – not Facebook's flagship version.
If you want to make a free call on iOS just find a friend within the app, go to the information section located next to their name, and tap on the "Free Call" button.
When it comes to Android, find a contact you would like to phone, tap on the "i" button next to their name and, finally, tap on "Free Call". You will need a 3G connection, if you are on the go, or a wireless network in case you are at home – this is perfect if you want to save some money on your phone bill.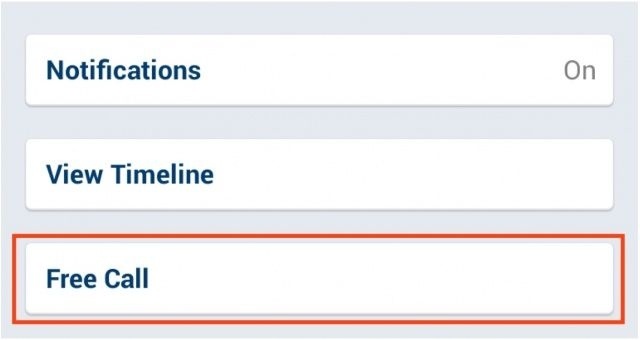 The feature will be available for all UK users gradually, so if you don't see it yet make sure you check the app later on in the day. It will be interesting to see which country is next on the list.
Do you think Facebook is trying to become a VOIP telephone service like Skype or Viber? Do you use Facebook's free calling service? Let us know in the comment section below.