Twitter has finally brought the recently reported photo filters feature to its mobile apps. It was reported by the NY Times last month, that Twitter would be rolling out new photo filters to compete with Instagram. The popular photo sharing and editing app Instagram, recently broke ties with Twitter. Now, Twitter has its own filters that you can apply whenever you're uploading a photo.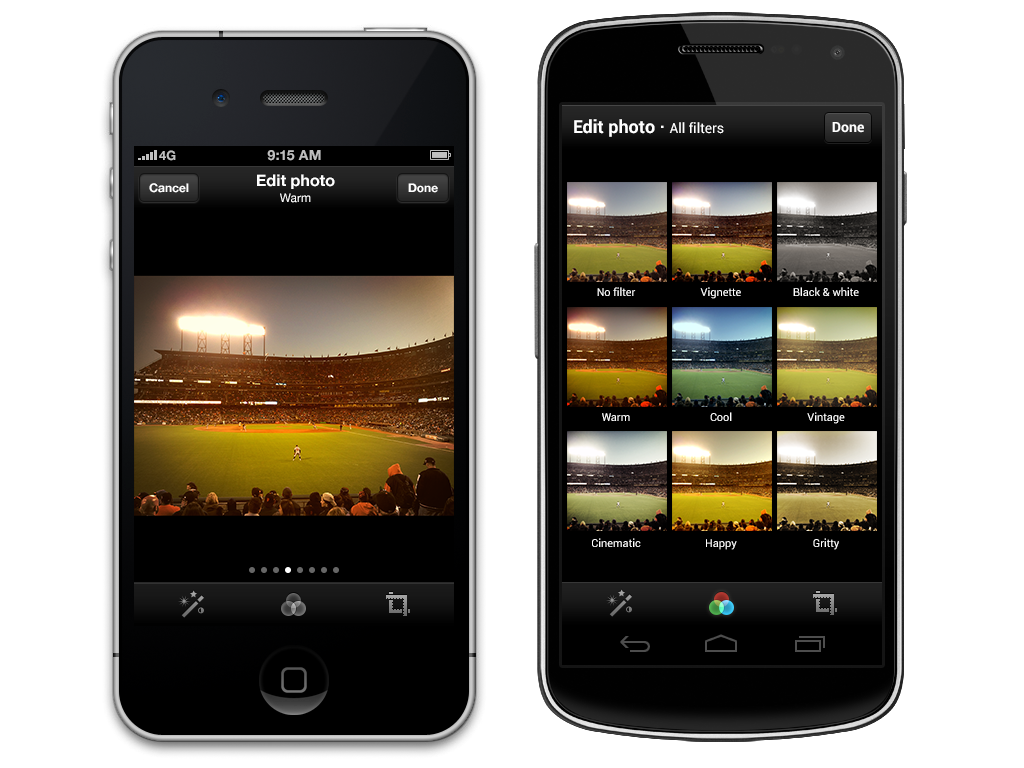 With the latest Twitter app for iOS and Android, you can use one of eight new photo filters to make your photos look prettier. Notice that this comes right after Instagram removed support for previewing Instagram photos on Twitter. This is Twitter getting back at them and honestly, the new photo filters are pretty good.  Take a look at this nice little demo video below:
Just like Instagram, you can test out all the different filters before uploading. However, with Twitter you can look at them all at once, which makes it a little better. Cropping, adjusting the image and other features like auto-enhance are also part of the new update. There's the usual set of bug fixes and performance improvements as well.
It makes sense for Twitter to add its own photo filters, seeing that it already is one of the biggest social networks after Facebook. Taking on Instagram and beating it, however, is going to be a very difficult task. The photo editing/sharing service is doing very well and seeing millions of photo uploads everyday. Twitter users will like the photo filters, but I've seen Twitterers sticking to Instagram and other services to share photos. Download the latest Twitter app from the App Store or Play Store.
Download Twitter for iPhone, iPod Touch and iPad [iTunes link]
Download Twitter for Android [Play Store]
Will Photo Filters change this? What do you think?